Can you get arrested for marijuana possession in Las Vegas?
Laws regarding marijuana, both medicinal and recreational, vary from state to state. It's important to know and understand the laws in Las Vegas before visiting or settling into a new home so that you can make informed decisions about marijuana use. Even when marijuana is legal, there are often stipulations imposed on its use.
Can You Be Arrested for Marijuana Possession in Las Vegas?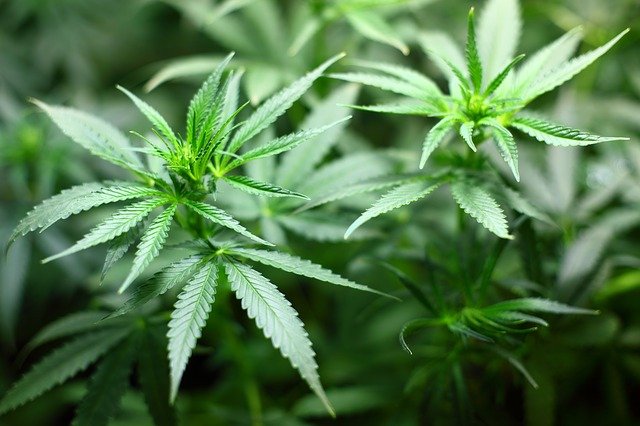 In Nevada, adults age 21 and over can legally be in possession of marijuana up to one ounce of pot or 1/8 of an ounce of marijuana concentrate for personal use. The concentrate is the separated resin, either purified or crude. If you're in possession of more than this legally allotted amount, then yes, you can be arrested for marijuana possession in Las Vegas. As long as you stay within the legal limits, you cannot be arrested.
Nevada has three levels of defined possession, including:
Actual. You're physically holding or carrying the marijuana on you in your pockets, purse, or another bag.
Constructive. You control the place where the marijuana is located, such as a bedroom or vehicle.
Joint. Multiple people are found to be in possession. For example, you and your roommate share possession of the marijuana found in the kitchen in your apartment.
Can You Consume Recreational Marijuana Anywhere in Las Vegas?
Recreational marijuana use is illegal outside of a private residence. Owners of private residences may also prohibit the use of marijuana on their personal property, making it illegal if you were to consume where it's prohibited as well. Public places where marijuana consumption is illegal under Nevada laws include, but are not limited to:
Hotel rooms.
Dorm rooms.
Casinos.
Restaurants.
Bars.
Stadiums.
Office buildings.
Schools.
Universities and colleges.
Apartment building common areas.
Public restrooms.
Federal property.
Las Vegas, specifically, has legalized the consumption of marijuana in social use venues. This city ordinance allows licensed marijuana businesses to apply for special-use permits to allow for open consumption of marijuana in lounges where cannabis products can be sold. Marijuana social lounges are expected to open in October of 2021.
What Are the Penalties Associated With Marijuana?
Possessing more than one ounce of pot as a first offense in Las Vegas is considered intent to sell and is a felony with a fine of up to $5,000. Selling pot is a category C felony, and as a first-time offender, you can be fined up to $10,000 and one to five years in prison.  If you have 50 pounds or more, the possession charge is automatically moved up to a drug trafficking charge, resulting in lengthy prison sentences. Depending on the amount of weed you're in possession of, the prison sentence may range from one year to life.
Consuming marijuana in a public place is a misdemeanor with up to a $600 fine. Anyone under the age of 21 found in possession of marijuana will be charged with a misdemeanor carrying a fine of up to $1000 and six months in jail. If someone under the age of 21 is found loitering in a dispensary, they will face a misdemeanor charge and $500 fine.
Providing cannabis to persons under 18 is a gross misdemeanor, which is punishable with up to $2,000 in fines and 364 days in jail. Knowingly providing pot to someone ages 18 to 20 is a misdemeanor with a $1000 fine and jail time of six months.
Driving under the influence of marijuana is considered drugged driving, and it's illegal to drive at or above these levels:
Urine. At least 10 nanograms per milliliter or five nanograms per milliliter of marijuana metabolite.
Blood. At least two nanograms per milliliter or five nanograms per milliliter of marijuana metabolite.
A first offense is a misdemeanor with a fine, suspended jail sentence, judge-ordered DUI school, victim impact panel, and a six-month suspension of your driver's license. If you're charged with any of these marijuana-related offenses, seek the advice of a skilled criminal defense lawyer to protect your rights.
Where Can You Purchase Marijuana?
Legally, you can only purchase marijuana in Las Vegas from licensed dispensaries. You must show your photo ID and can't consume any of it until you're at home, at least until the social lounges officially open. Driving, biking, or walking home, you must keep the weed in a sealed container. Ideally, it should be kept in the trunk or glove box so that you're unable to reach it, even if you wanted to.
Drivers nor passengers can consume pot in a vehicle at any time. You cannot drive between state lines with marijuana in your possession, even if it's legal to consume the marijuana in both states. Marijuana cannot be mailed via the United States Postal Service, UPS, or any other package delivery service.
What Are the Medical Marijuana Laws?
In Nevada, anyone of any age can apply for a medical marijuana card; they just need their doctor to approve the card. Patients under 18 years of age also need their parent or guardian to sign off on the minor release form. Medical marijuana may be purchased in up to 2.5 ounces for use within 14 days. Types include:
Flowers.
Topicals.
Concentrates.
Edibles.
Medical marijuana cardholders can purchase either 2.5 ounces of just one or mix and match up to 2.5 total ounces of usable weed. They can also buy the entire 2.5 ounces at just one dispensary or several dispensaries because customer information is shared amongst dispensaries, eliminating overselling to patients.
Is Marijuana Still Illegal Under Federal Law?
Yes, federal law still considers marijuana possession and use illegal. It's categorized under a Schedule I controlled substance law. While it's unlikely that federal agents would bust a licensed dispensary or person using recreational marijuana in Las Vegas, they could. Anyone caught with marijuana may no longer be eligible for federal financial aid and federal housing benefits and may not be able to buy a gun. Businesses that use a lot of federal funding must follow the Drug-Free Workplace Act of 1988.
Laws around marijuana use and possession are ever-changing, so it's imperative to research the laws in your area to understand what is and isn't legal. If you find yourself in a situation involving an arrest and marijuana, contact the team at De CastroverdeLaw Group. We have the knowledge and skill to fight for your rights and will go to work on your behalf right away.