Being an American citizen comes with many rights that are not enjoyed by foreign nationals. To be a citizen means the right to legally live and work anywhere in the United States, to travel to and from the country freely, to vote in elections, and be afforded the protections of the U.S. Constitution. Foreign nationals who are permanent residents can become United States citizens through naturalization. The United States Citizenship and Immigration Services (USCIS) oversees and regulates the naturalization process.
Continue reading to learn the steps required to obtain your U.S. citizenship and how De Castroverde Law Group can successfully help you navigate the naturalization process.
What Are the Steps Required to Become a U.S. Citizen?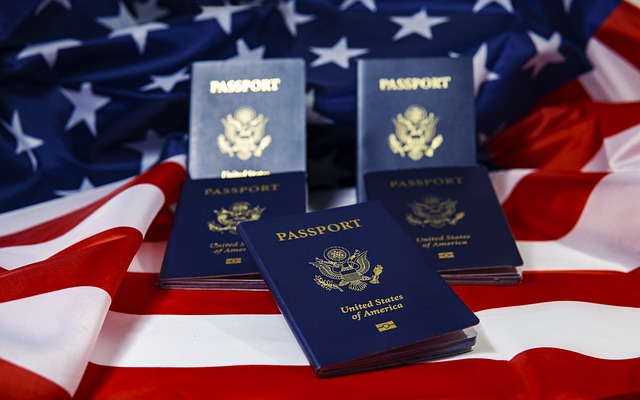 The USCIS details a 10-step process to obtain your U.S. citizenship:
Determining if you are already a U.S. citizen. If you were born in the U.S or acquired your citizenship from your parents automatically after birth or via adoption, you may already be a U.S. citizen.
Determining your eligibility to become a U.S. citizen. You are eligible to apply for naturalization if you are a legal permanent resident who:

Is 18 years of age and older.
Has maintained permanent residency for at least five years of residence. Spouses of U.S. citizens can apply after three years. There is no minimum for active-duty personnel in the U.S. Armed Forces.
Has physically resided in the U.S. for half the time during the five- or three-year period. Although you are allowed to leave, you must not have been away from the United States for a period of one year or longer.
Has lived within the state or USCIS district where you claim residence for at least three months prior to filing.
Demonstrates good moral character.
Can read, write, speak and understand basic English.

Prepare Form N-400, Application for Naturalization. Available on the USCIS website, Form N-400 contains all the information required to assess your eligibility for naturalization. You must include all required documentation at the time you submit your application or you may experience delays or a denial of your citizenship.
Submit Form N-400. Once you have gathered the necessary documents and completed Form N-400, you will pay your fees and submit your application. The cost to apply for U.S. citizenship is $640. There is also an $85 fee for the biometrics that must be submitted at the time of the application. Applicants 75 years or older are exempt from the biometrics fee. Military applicants filing under section 328 or 329 of the INA are exempt from paying any filing fees.
Attend your biometrics appointment. As a foreign national, you are required to submit your fingerprints and consent to an identity background check to confirm your identity and the information provided in your application. Applicants 75 years and older are exempt from the biometrics requirement.
Complete the interview. Once USCIS completes their initial review of your application, they will schedule you to be interviewed. At this interview, you will be tested on your ability to speak, read, and write basic English and your understanding of U.S. history and civics, or government.
Receive a decision from the USCIS. After your interview, the USCIS will review your application, your documents, and your test results. You will receive a notice of one of three decisions:

Granted – your application for naturalization was approved.
Continued – your application is pending additional documentation or you are required to retake a test.
Denied – your application for naturalization was denied.

Receive your notice to take the Oath of Allegiance to the United States. If your application for naturalization was approved, you will receive a notice of an appointment date to take the oath.
Take the Oath of Allegiance to the United States. This occurs at your Naturalization Ceremony on the date listed in your notice. You are considered a naturalized citizen after you have taken the oath.
Understand your rights and responsibilities as a U.S. citizen. In addition to the many rights American citizens exercise, there are also responsibilities associated with being a citizen including being a law-abiding citizen, paying your taxes, participating in the democratic process, and upholding the U.S. Constitution.
Do I Need a Lawyer to Complete the Naturalization Process?
Technically, no. While you can complete the process of naturalization by yourself, the laws guiding the process are constantly changing, making the process unpredictable and complicated. An experienced immigration law attorney can simplify the process, anticipate and resolve any issues, and improve your chances of your citizenship application being approved.
If you are in America on an expired visa, were arrested, or were charged with a crime in the past, it is in your best interest to work with a knowledgeable immigration defense attorney who understands the law and your rights.
How Can De Castroverde Law Group Help Me?
De Castroverde Law Group does more than paperwork. We provide bilingual, high-quality, dependable immigration law representation for a range of cases, including citizenship and naturalization. Some of the ways we can help include:
Preparing and submitting Form N-400. To make completing the application easier, we'll help you create and manage an account on the USCIS website, which lets you get up-to-date information on your application status. We'll assist you with gathering the required documents to complete the Application for Naturalization and with submitting your application fees.
Attending appointments and interviews. If you've resided in Nevada for at least the last three months, you may be fingerprinted and interviewed at the Las Vegas or Reno immigration office. Our attorneys will accompany you to your appointment to be fingerprinted and the naturalization interview once USCIS has completed their preliminary review of your application.
Appealing denials. If your application for naturalization is denied, we will work with you to appeal the decision, attend court hearings, submit supplemental documentation, and if necessary, work our way to the Board of Immigration Appeals.
Since 2005, De Castroverde Law Group has helped hundreds of foreign nationals like you in the Las Vegas and Summerlin areas through any immigration law-related matter, whether it's a quick question, green card application, naturalization, or another kind of case.
Contact us online or call 702-840-4781. Our bilingual, knowledgeable, and dedicated team of over 45 legal professionals and support staff have been successful in helping countless clients obtain their United States citizenship and avoid deportation among other immigration and criminal law issues.