What Can an Immigration Lawyer Help You With?
In Nevada, 19% of the population were immigrants in 2018, most hailing from El Salvador, Mexico, and the Philippines. Approximately half of all immigrants in Nevada are naturalized citizens of the United States. If you're an immigrant seeking permanent residency in the United States, an immigration lawyer can help you understand the intricacies of the process. Immigration laws are complex and vary by state, so it's imperative to have someone working with you that understands how the laws work for immigration in your state.
What Is an Immigration Lawyer?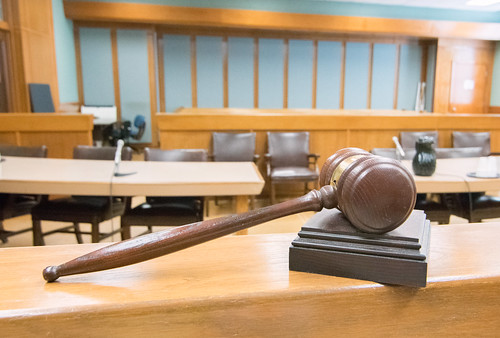 An attorney who focuses on immigration laws, policies, and procedures is considered an immigration lawyer. Immigration laws regulate who can come into the United States, how long they can stay, and what their legal responsibilities and rights will be during their stay. An immigration lawyer will help you protect your rights, create strategies, and guide you through any related processes when needed. Immigration is complicated, and a skilled immigration lawyer can help you complete the process of immigration quicker and with less stress and worry. They will make sure that your information is correct and complete for your application.
Immigration lawyers can help with the application for employment authorizations, the naturalization process, family-based green card petitions, employment-based petitions, applying for asylum, adjustment of status applications, and defending against deportation. Most importantly, an experienced immigration attorney knows what to expect from the U.S. government, which will help you avoid delays and prepare you to make the application process as simple as possible. The knowledgeable and award-winning team at De Castroverde is well-versed in immigration law, fluent in Spanish, and ready to help you out.
Can an Immigration Lawyer Help With Immigrant Visa Processing?
The process for obtaining a visa is complex with multiple steps, so an immigration attorney will be able to walk you through the process, making it easier to understand. There are also many different types of visas, and a skilled attorney will know which one is best for you or your family member. They will also make sure that you're prepared for each step, including having any required documents filled out and readily available.
Can an Immigration Attorney Help Adjust Your Immigration Status?
Yes. An immigration lawyer can help you apply for a green card or transfer your visa to a green card. A skilled attorney will help you determine if you're eligible for a green card. They will guide you through the process of adjusting your immigration status, help you file Form I-485, assist you with any paperwork, and follow through to check the status for you. Form I-485 is the Application to Register Permanent Resident or Adjust status form that must be completed through the United States Citizenship and Immigration Services (USCIS).
Can an Immigration Lawyer Represent You in Deportation Proceedings?
Facing deportation is scary and confusing, and it can be overwhelming. Deportation proceedings mean that the government has started the process to have you removed from the United States. Having a knowledgeable immigration attorney on your side can help alleviate the stress and provide you with a little more hope. They will guide you and your family through the deportation process, including representing you in court. Your immigration lawyer will also appeal any removal orders to the Board of Immigration Appeals.
An immigration lawyer will investigate your situation to determine the reason why the Department of Homeland Security (DHS) has decided to deport you and whether life circumstances warrant defending you against deportation. Complex immigration laws make the process even more confusing, and a lawyer may be able to help you:
Argue that the charges against you are false.
Prove that you're already a U.S. citizen due to a parent or grandparent who's a legal U.S. citizen.
Argue that asylum is warranted in your case.
Request a green card because you're the immediate relative of a U.S. citizen.
Assist you in presenting an application for cancellation of removal.
Ask the judge to exercise prosecutorial discretion.
Hiring an experienced immigration lawyer will help you present the strongest argument possible against your deportation. This will be your only chance to present your case so you'll want it to be as strong as possible. If you're facing deportation, reach out to the team at De Castroverde to let us get started on your case right away.
Can an Immigration Attorney Help With Family-Based Immigration?
Absolutely! Skilled immigration lawyers can help you and your sponsors with a variety of family-based immigration issues and processes. They can assist you in obtaining visas for your fiance, complete parent-child petitions, help with sibling petitions, walk you through Form I-130 immigration petitions, and finalize marriage-based visas. Family-based immigration requires two family members: a petitioner and a beneficiary. The petitioner must be a U.S. citizen in order to sponsor a foreign family member known as the beneficiary.
Family-based immigration falls into two categories: immediate relative and family preference. Immediate relatives include spouses, unmarried children (under 21), and parents. Any other qualified relative would fall under the family preference category, including siblings, grandparents, aunts, uncles, and cousins. Immigration law places a cap on the number of green cards issued to extended family members, limiting the number available each year and creating a long wait and backlog for family preference applications.
Why Hire an Immigration Lawyer?
Three main reasons should be considered when looking at hiring an immigration lawyer. These include:
The application process for family-based petitions and visas is extremely complex. Having an attorney to walk you through the process, even translating the forms, can be extremely beneficial.
The U.S. is experiencing a growing trend toward detention and deportation. A skilled immigration lawyer will help you plead your deportation case before a judge, providing you with the best possibility of beating the deportation.
Non-citizens who have either been in the U.S. unlawfully or have minor crimes have waivers available to them. A knowledgeable immigration lawyer is aware of these waivers and can assist you in completing them.
If you're in need of immigration law services, reach out to the team at De Castroverde. You can call us 24 hours a day, seven days a week at 702.222.9999, or fill out our convenient online form and someone will get in touch with you as soon as possible. Don't take on the complex immigration system on your own, hire an immigration lawyer to help you out.