Adjustment of Immigration Status
If you or a loved one are in the United States on a valid visa, you may be able to apply for lawful permanent resident status, or a green card, without leaving the country. This process is called Adjustment of Status, and it allows a non-citizen visitor to live and work in the United States permanently. The green card process is regulated by the United States Citizenship and Immigration Services (USCIS)
The laws guiding the adjustment of the status process are complicated and constantly changing, making navigating the immigration system time-consuming and confusing. Continue reading to learn more about the adjustment of status process, eligibility criteria, and how De Castroverde Law Group can successfully help you navigate the green card process.
What Are the Steps to Applying for an Adjustment of Immigration Status?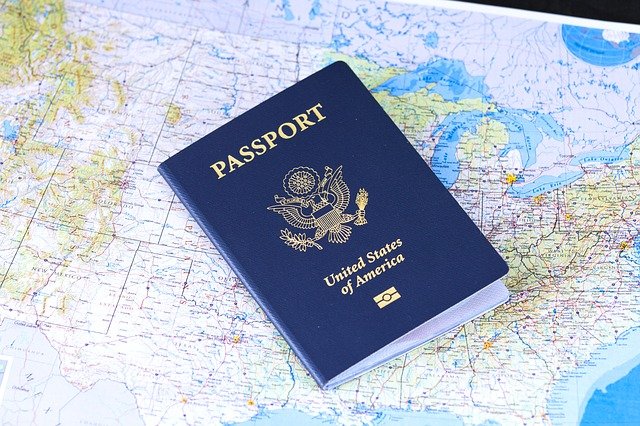 While the exact steps you take will vary depending on your circumstances, the USCIS lists eight general steps to apply for an adjustment of status:
Determine which category of eligibility applies to your circumstances.
To be eligible to apply for a green card, you must fall within one of the following categories:
You are a spouse, fiance, parent, child, or sibling of a U.S. citizen or eligible permanent resident.
You are a refugee seeking asylum.
You are a victim of human trafficking or a serious crime.
You are a victim of abuse.
You are an extraordinary immigrant.
You have resided in the U.S. since before January 1, 1972.
You are applying via employment, have special skills, or are a physician or investor.
File your immigration petition.
Depending on your eligibility status, your immigration petition will be filed by you or your sponsor. A sponsor, usually your relative or employer, agrees to be responsible for you through the process of gaining lawful permanent residency. They guarantee that you are a person with good intentions of integrating into U.S. society.
Check visa availability.
The Department of State regulates the number of visas available to the USCIS, with some eligibility statuses requiring an available visa in that category before a petition is accepted. However, visas for immediate relatives of U.S. citizens are unlimited.
File Form I-485, Application to Register Permanent Residence or Adjust Status.
After your petition is approved and a visa is available for your eligibility status, you will file Form I-495. In addition to Form I-485, you may need to file a visa application with the U.S. Department of State.
Attend your biometrics appointment.
You will submit your fingerprints, photos, and a copy of your signature at this appointment. You will also sign an acknowledgment that the information provided in your application is accurate.
Attend your interview.
After your interview and reviewing your documentation, the USCIS will determine if an interview is necessary. Not attending your interview can result in a delay or denial of your green card application.
Respond to requests for additional information.
In some cases, the USCIS may determine they need additional information. This occurs when the USCIS does not receive all requested documentation, the documentation is expired or no longer valid, or the officer reviewing your application requires more information.
Receive a decision on your application.
The USCIS will send you a notice advising you of their decision. You will receive one of two decisions: approved or denied. Your notice will notify you if you are eligible to appeal the decision. Generally, you are unable to appeal a denial of adjustment of status. However, you may be able to file a motion to reopen or reconsider.
What Would Make Me Ineligible to Apply for an Adjustment of Status?
If any of the following circumstances apply to you, you are not eligible to submit an adjustment of status application:
You are not physically present in the United States.
You are a conditional permanent resident.
You entered and remain in the United States unlawfully.
You do not have a valid immigration status.
You are currently in deportation proceedings.
Do I Need an Attorney to Complete the Adjustment of Status Process?
Although complicated, applying for a green card can be done without the assistance of a lawyer. However, recent changes to immigration policy and increased processing times can turn an already complicated process into a stressful one. Any errors or omissions may cause a severe delay in processing your application, and it can be easy to overlook certain forms if you don't have legal guidance to assist you.
Considering the complexity of immigration law, it would be beneficial to work with a knowledgeable immigration law attorney who can simplify the process and improve the chances of your application being approved.
How Can De Castroverde Law Group Help Me?
De Castroverde Law Group understands how complex the immigration process is and provides each client with knowledgeable and dependable immigration law representation in English or Spanish. With more than 75 years of combined experience in immigration law, our attorneys will assist you in all matters related to adjusting your immigration status, including:
Determining your eligibility. We'll work with you to determine which category or categories you qualify for based on your circumstances.
Preparing and submitting your immigration petition and Form I-485. To make completing the application easier, we'll help you create and manage an account on the USCIS website, letting you get up-to-date information on your application status. Our team will assist you with gathering the required documents to complete the Application to Register Permanent Residence or Adjust Status and submit your application fees.
Attending appointments and interviews. Nevada residents are typically fingerprinted and interviewed at the Las Vegas or Reno immigration offices. Our attorneys will accompany you to your fingerprint appointment and the green card interview.
Appealing denials. If your application for an adjustment of status is denied, we will work with you to appeal the decision and submit a motion to reopen or reconsider your application.
Since 2005, De Castroverde Law Group has helped hundreds of non-citizens like you in the Las Vegas and Summerlin areas through any immigration and criminal law-related matter, whether it's a quick question about your visa or green card application or another kind of case.
Contact us online or call 702-840-4781. No matter how you qualify for permanent residency, our bilingual, knowledgeable, and dedicated team of over 45 legal professionals and support will work with you every step to ensure the application process is smooth and without delay.