What Questions Are Typically Asked in Immigration Interviews?
When immigrating to the United States, you should be aware of an essential part of the immigration process, the immigration interview. Learn what items you'll need for the immigration interview so that you can prepare for it.
Why Is an Interview Required?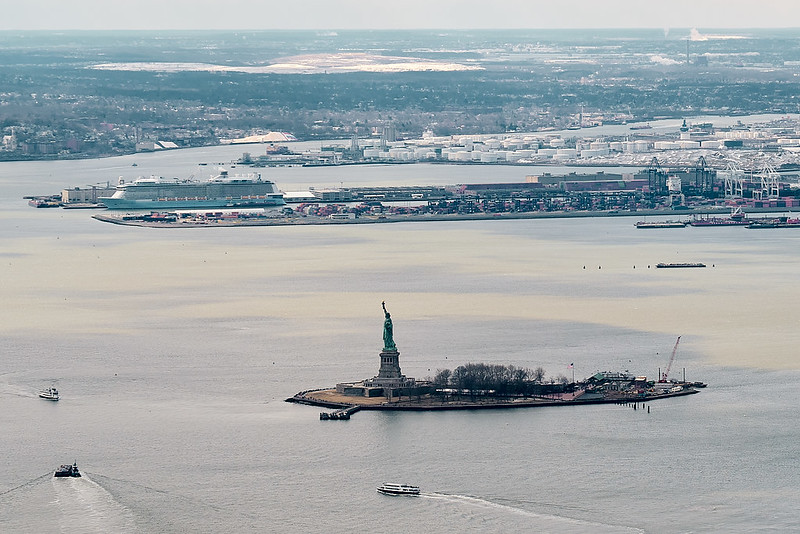 An immigration interview allows you to verify the accuracy of the information you've submitted as part of your visa or Green Card application. The interview consists of a short conversation with an officer from U.S. Citizenship and Immigration Services (USCIS).
The type of visa you seek will determine who must attend the interview. For example, if you are pursuing an employment-based visa, your employer or sponsor is not required to attend. If your Green Card request results from a recent marriage, the USCIS will require both partners to be present to verify conditions associated with the wedding.
Under certain circumstances, USCIS may decide to waive an interview, but this situation is rare. De Castroverde Law Group can help you understand the type of visa you seek and what you and your family can expect from the interview.
What Items Should You Bring to an Immigration Interview?
The interview likely will last about 20 minutes. Depending on the complexity of the immigration request, the interview may run longer.
An essential part of preparing for the interview is making sure you bring the proper documentation with you. If you lack any items, you are at risk for a delay or an out-and-out denial. According to USCIS, you must present the following documents at the meeting:
Appointment letter from the National Visa Center.
Unexpired passport with at least six months of validity beyond the date you intend to enter.
Two identical color photographs of yourself.
Confirmation page of your completed DS-260 immigrant visa application.
Original or certified copies of various supporting civil documents.
Important note: Sometimes, exceptional circumstances arise. If you cannot make your interview — which we do not advise — you must act quickly by contacting your relevant embassy or consulate for a rescheduling. If you do not make this call within a year of your original interview date, USCIS will cancel your application, and you will forfeit the fees.
The Immigration Interview
The attorneys at De Castroverde Law Group offer clients a depth of experience with immigration interviews. We've outlined items that individuals are likely to encounter during immigration interviews. With these steps laid out below, you can feel confident in facing the immigration interview.
Personal Details
The first set of questions establishes a foundation for the interview. The officers will want to confirm information that may already be on certain documents — in part, to make sure they are talking to the right person. These questions may include:
What is your name?
What is your date of birth?
What is your phone number and address?
What is your race?
Family Information
After the preliminary questions, the officer will likely delve into information about your family — again, to establish the fullest possible picture of you as a candidate for a visa or Green Card. These questions may be deeper and more detailed in a situation where you seek a Green Card through marriage. Questions may include:
How many children do you have?
What are their names?
How old are they?
Where were they born?
Where do they currently live?
If they are not living with you, who will care for them?
In the case of a marital Green Card, the questions may get into more personal areas of your life. Remember that the officers are looking for inconsistencies. The questions may include:
How did you and your partner meet?
When did you begin talking about marriage?
How long did you date before the proposal?
If living together, what do you each like to eat for breakfast?
What side of the bed do you each sleep on?
How do you spend your holidays?
What medications do you and your spouse take?
Who handles the finances?
Delving Into Your Background
USCIS will also inquire whether you have a criminal background and the circumstances that led up to it. You must tell the truth; the officers will already have completed a criminal background check. The interview will also cover areas of your interests and associations. They may include the following:
What countries have you visited in the last 10 years and why?
When did you previously travel, and what was the purpose?
Where do you currently work?
What is your salary?
What is your employment history for the last 10 years?
Do you have any known associations with certain groups or factions?
You may learn whether USCIS officials grant or deny your application or petition at the end of the interview; if not, then a notification with stated justification for the decision should be communicated to you shortly after your interview. USCIS stresses that you should not take the outcome for granted by quitting your job or selling your home. Continue to live your life as you have been until otherwise informed through official channels.
Can You Apply for Immigration Status Outside the United States?
You do not necessarily have to be in the United States to receive your Green Card. According to USCIS, once you have an approved immigration petition (with a sponsor identified) and obtain an immigration number from the National Visa Center, you may receive your immigration interview through consular processing by visiting the consulate in your home country.
Can I Bring a Lawyer to the Interview?
You should consult with a qualified immigration attorney before your immigration interview. The attorney is allowed to attend the interview on your behalf. Whether an immigration lawyer should be present in every case is a strategic decision the two of you should make together.
Before the Immigration Interview, Consult with De Castroverde Law Group
Your immigration interview is high stakes, so you don't want to go to it unprepared. The De Castroverde Law Group focuses on immigration law and its effects on individuals and families. We offer a thorough understanding of the immigration process and how it works. Our attorneys and professional staff, with extensive experience with work visas, employment authorizations, and work permits, including visa and Green Card issues, can help prepare you for the interview and make a plan for what happens afterward.
Call us at 702-996-3779 with any questions or concerns, or send us a message online. We will stand with you throughout your immigration process and fight for your rights.