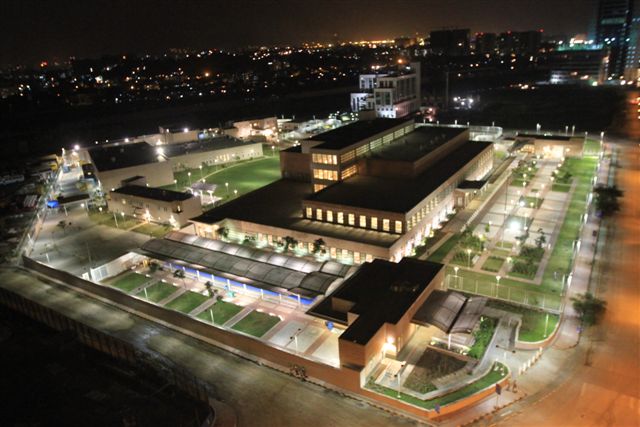 Millions of people worldwide dream of coming to the United States as immigrants. By design, it's not an easy journey. American immigration law requires prospective immigrants to follow specific, very detailed procedures and patiently wait their turn before they can set foot on U.S. soil.
The immigration lawyers at De Castroverde Criminal & Immigration can provide the counsel you need to navigate the U.S. immigration system. Our team has extensive experience in issues related to consular processing and immigrant visas, areas of the law you may need to understand on your immigration journey.
What is Consular Processing?
Consular processing is one of two ways for people who live outside the United States to seek lawful permanent resident status, also known as obtaining a Green Card. Consular processing means you can visit a U.S. Department of State consulate in your home country to apply for an immigrant visa that will allow you to come to the United States to get your Green Card.
Green Cards are generally available to members of families of someone already in the United States. You can also get a Green Card with the sponsorship of your employer, or if you are a refugee, or a victim of crime, human trafficking, or abuse. The first step in the process requires you to recognize which visa category best fits your situation.
Am I Eligible for Consular Processing?
Individuals who are named on an approved immigrant petition and possess an immigrant visa number may qualify for consular processing. The process starts with the filing of a petition for that specific visa category. For example, family-related requests require the filing of Form I-130, Petition for Alien Relative. Consular processing allows the petitions to be filed at a U.S. Consulate in the prospective immigrant's home country.
How Long Does Consular Processing Take?
You need to have patience when seeking permanent residency status in the United States as the process moves slowly. One reason for the delay is that a visa might not be available because U.S. law allows only a certain number to be given out each year. Once your immigrant petition is approved, it is sent to the National Visa Center to receive a number. That can take many months.
There are no numerical limits on the number of Immigrant visas available for immediate relatives of U.S. citizens. Immediate relatives are defined as spouses, children who are unmarried and under 21 years old, and parents who are at least 21 years old. Widows and widowers of U.S. citizens also qualify if the U.S. citizen filed a petition before passing away or if the widow/widower files a petition within two years of the citizen's death.
Limits apply to so-called family-sponsored preference visas (for individuals other than immediate relatives) and employment-based visas. The limits in 2021 were 226,000 for family-sponsored visas and 140,000 for employment-based.
The numbers are significant because if a visa is not available, then the process toward your Green Card stops. The length of the delay depends on several factors, such as your priority date, category, and country of origin.
The Path from Consular Processing to Visa
Your petition and application work their way through the National Visa Center. When your priority date is in range, and a visa is available, you will be contacted to schedule an interview at the consulate. The discussion will explore your background and reasons for coming to the United States. Following that meeting, the officers in the consulate will decide on whether to grant your visa. The final step in the process occurs at a port of entry when you submit your qualifications to a Customs and Border Protection agent, who will make sure the proper paperwork and other elements are in your visa package to allow entry into the United States.
It is not necessary to retain a lawyer for consular processing, but as you can see, the process is complicated and requires a lot of attention to detail. So attorney support can make all the difference. The immigration law team at De Castroverde Law can advise you through the process and make sure your paperwork is in order, so there are no missteps on the way to a Green Card.
Types of Immigrant Visas
The United States offers many different types of immigrant and non-immigrant visas in recognition of the diverse reasons that people want to come to this country. For instance, non-immigrant visas are for people who come here to visit as tourists or for business, such as an athlete or university researchers. A common non-immigrant visa is the H1-B, which goes to professionals with highly specialized knowledge. Teachers can gain temporary entry on a J Visa, while a religious worker would pursue an R Visa.
Employment-based requests receive E-category visas. This group is a little different because the visa levels correspond to priorities based on the type of employment activity. E-1 Visas, for instance, go to people considered "of extraordinary ability." The E-5 visa is set aside for immigrant investors of a certain level in specific business opportunities in the United States.
In addition to employment, immigration visas are available based on family ties, in instances of adoption, in certain special categories (such as one created following the end of U.S. involvement in Afghanistan), and for diversity purposes (for countries with historically low rates of immigration.)
Contact De Castroverde Immigration Lawyers for Help with Consular Processing and Visa Issues
The nation's immigration system is at once both complicated and confusing. Don't try to figure it out on your own. The Las Vegas immigration attorneys at De Castroverde Law, serving Las Vegas and surrounding areas in Nevada, provide experienced and reasoned counsel aimed at positioning you for success on your immigration matter. We represent families and individuals with visa processing, adjustments of status matters, deportation proceedings, and more. Our team will guide you and your family through every step of the process, all the way to the Board of Immigration Appeals, if needed. We are also here to help you with work visas, work permits, and employment authorization documents. Call us or contact us today online for a free consultation. With two convenient locations around Las Vegas, our attorneys are waiting for you.