Can you apply for immigration while outside of the U.S.?
Many people worldwide want to come to the United States to work either temporarily or permanently or become citizens. Getting permission to do so can be a lengthy and complicated process. It starts in most cases when someone, like an employer, either sponsors you or submits a petition, such as from a family member.
Sponsorships or petitions can eventually lead to the issuance of either a non-immigrant or immigrant visa, of which there are many different types. The Bureau of Consular Affairs of the U.S. Department of State adjudicated some 12 million non-immigrant visa applications in 2020, a year marked by sharply reduced travel due to COVID.
You might wonder: How much of the work toward a visa can be done at the U.S. Consulate in your home country? As a general statement, most immigration sponsorships or petitions are filed within the United States, though some limited circumstances can occur on your home soil.
The team at De Castroverde Law can help you understand the process of applying for immigration status outside the United States.
Where Can You Start the Petition Process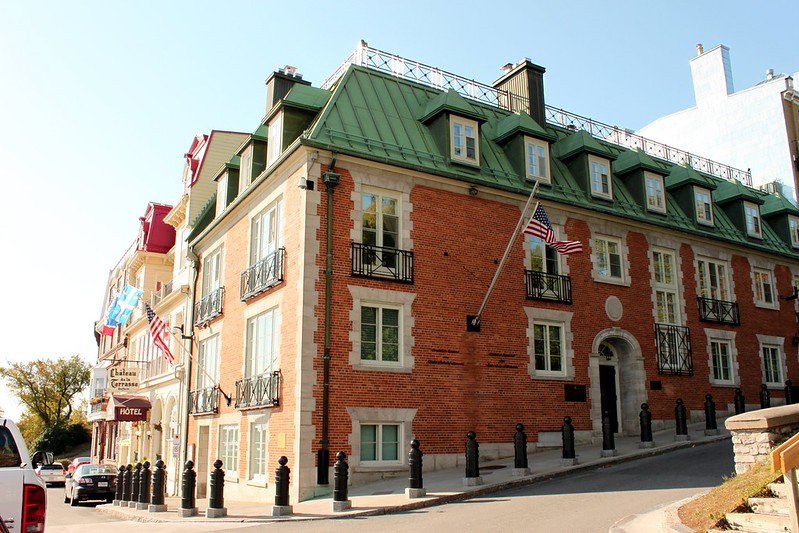 The road to an immigrant or non-immigrant visa begins with filing a petition from an individual or an employer. Individuals use USCIS Form I-130, Petition for an Alien Relatives; employers use Form I-140, Petition for Alien Worker. Most of the time, those forms can only be filed by the petitioner (rather than by you, the applicant) in the United States.
Petitioners can request to file at an Embassy or Consulate under very limited circumstances, as laid out in the USCIS Policy Manual, Volume 6, Part B, Chapter 3. This can only be done if you are filing for immediate relatives (spouse, unmarried child under the age of 21) or a parent (if the petitioner is 21 years of age or older).
According to USCIS, you can request a non-United States filing at the nearest embassy or consulate. If this request is denied, then you will have to file the petition online or by mail. There are some additional circumstances involved if you live in an area where U.S. Citizenship and Immigration Services does not have an office.
Consulates can also accept filings in certain other special circumstances, such as those involving a widow or an orphaned child. Those filings happen on so-called I-360 and I-600 Petitions.
How Long Does Consular Processing of Petitions Take?
You cannot be in a hurry when seeking immigration status via petition or sponsorship. According to Boundless, a consulting firm that provides information and services addressing various immigration issues, it can take anywhere from 13 to 19 months to process I-130 petitions from relatives of a current U.S. Green Card holder and 15 to 20 months for immediate relatives of a U.S. citizen. The filing fee for an I-130 petition in 2021 was $535. Eligibility for filing an I-130 Form can get a little complicated; for instance, according to Boundless, you can't sponsor a grandparent, grandchild, niece, nephew, or cousin.
Why Use An American-based Attorney?
While there is no requirement to use an attorney to pursue an immigrant- or non-immigrant visa, it often makes sense to use one who is intimately familiar with U.S. immigration law. The process is paperwork intensive and involves the understanding and interpreting of many different categories of visas, thousands of pages of statutes, and many other rules and regulations. American attorneys often have relationships in and around the consular process that could be helpful in troubleshooting problems that arise.
The attorneys at De Castroverde Law in Las Vegas know the various complex considerations involved in the I-130 and I-140 processes and can advise you on our options as you navigate the immigration system.
What Happens After the Petition is Approved?
Following approval of your I-130 or I-140, your request will be transferred to the National Visa Center for processing. This is the second step toward obtaining the visa in the category you believe best fits your situation. You will pay a fee and submit all documentation as requested; the center will review your file to ensure it contains the required information. If so, then you will proceed to the step of scheduling a visa interview. This also may not happen very quickly. The National Visa Center in early November, for instance, was working to process requests made at the end of August and early September.
Be careful not to set your expectations too high. The United States sometimes sets strict limits on the number of visas it gives out in certain categories. So even if you are fully approved and through the interview stage, you may still have to wait for one to become available. In some instances, U.S. law restricts the number of visas available from certain countries. This is another element of the process that an American immigration attorney such as De Castroverde Law can help you understand and navigate.
What follows in the process is a series of administrative matters such as filing an affidavit for support and submitting civil documents, all leading up to the most crucial step in the process: the interview.
During the interview, you will meet with a consular officer who will ask you questions aimed at determining your eligibility for receiving a visa. You will also be fingerprinted. The State Department timeline page explains in depth what you need to bring to that interview.
Consult the Experienced Immigration Counsel at De Castroverde Law
Given the limits on filing immigration petitions outside the United States, there's no room for error. Schedule a consultation with the experienced immigration team at De Castroverde Law, serving Las Vegas and surrounding areas in southern Nevada. We handle the full range of immigration matters, including Deferred Action for Childhood Arrivals, family-based immigration, adjustment of status, consular processing, and immigrant visas, removal or deportation hearings, work permits, and employment authorization documents, and much more. Our firm has long been committed to overcoming language barriers with bilingual attorneys and staff. Call us or contact us online today for a free consultation.