NFL Team Bars in Las Vegas, NV For Die-Hard Fans
The Fall season and early winter bring along various sporting events all at once, and nothing beats rooting for your team with a crowd of fellow fans. Are you a Las Vegas-born Raiders fan or new on the strip? If you answered yes to either question, the sports town of Las Vegas has a home for you and the NFL team you support. Dedicated NFL fans cheer their teams on and enjoy tasty food and brews together at NFL-sanctioned bars across town. De Castroverde Criminal and Immigration Lawyers found some stellar Las Vegas NFL bars to support your team.
The Still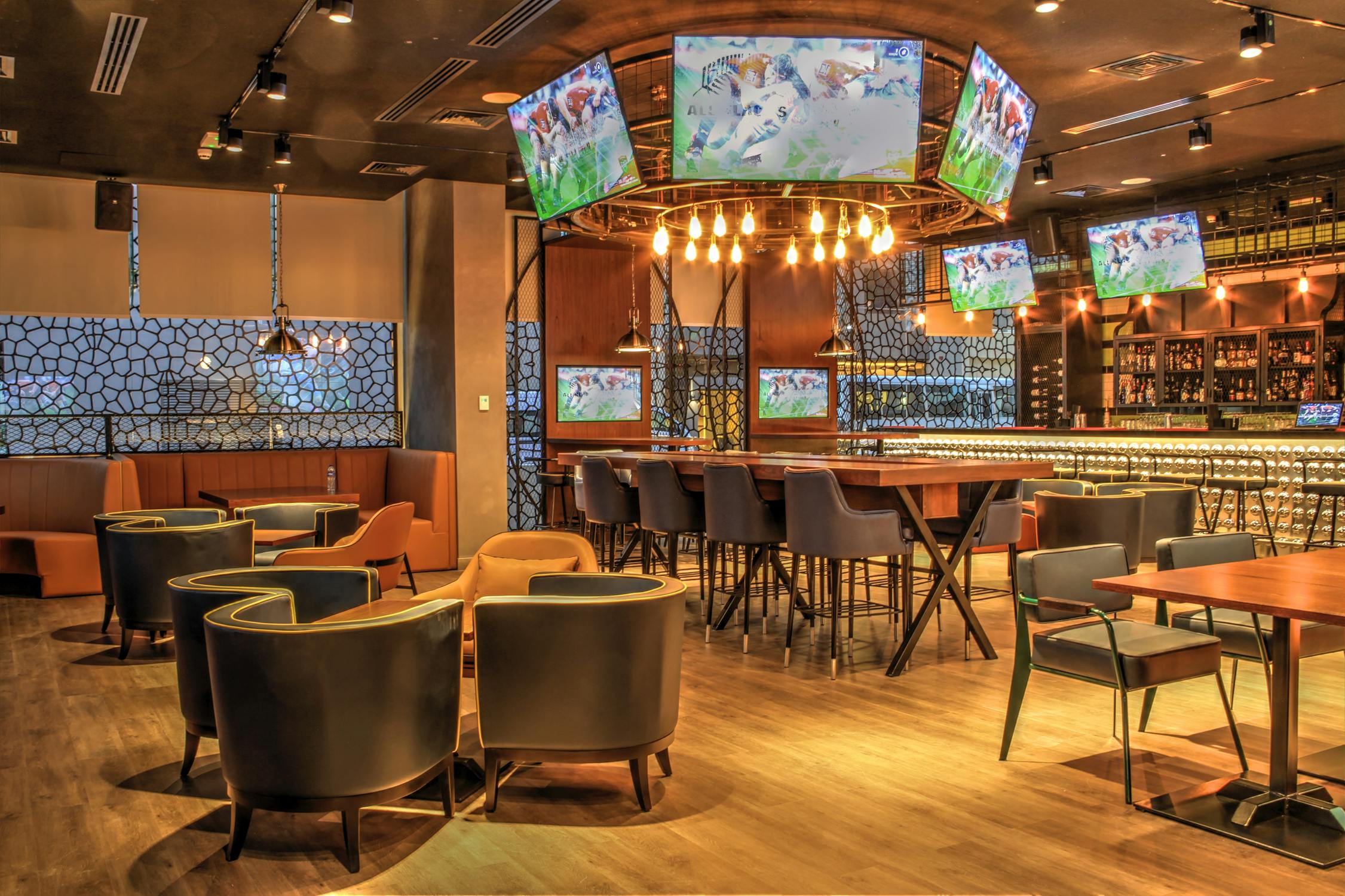 If you cheer for the silver and black and like street tacos, then The Still is the place for you. The heartbeat of The Still is a refurbished Airstream trailer that's now a fully functioning kitchen with a unique spin on upscale bar food. Worldly flavors inspire its menu, which includes mouthwatering chicken, steak, grilled fish, and crispy lobster tacos. House specialties come with crispy crinkle-cut fries, and favorites include the cheese steak panini or the prime steak tip skewers.
This lively bar is home to Las Vegas Raiders supporters and is the ultimate destination with 27 high-definition televisions to catch every critical play. It's a haven for sports enthusiasts and boasts a special brew menu during NFL games with a bar that features over 50 craft beers, signature cocktails, Indian pale ales, lagers, and wines.
Location: 3400 S. Las Vegas Blvd., Las Vegas.
Hours: 4 p.m. to 10 p.m. Monday through Wednesday, noon to 10 p.m. on Thursday, 11 a.m. to midnight on Friday, 9 a.m. to midnight on Saturday, and 9 a.m. to 10 p.m. on Sunday.
Kickers Gaming & Sports Bar
Kickers Gaming & Sports Bar is in downtown Las Vegas and features 16 television sets and an 85-inch big screen to watch your team blast touchdowns. It serves a selection of craft beer and draft brews in cans and bottles, and the waitstaff creates refreshing seasonal cocktails. Featured beers include bonanza brown ale, bubble stash, amber lager, pineapple cart, honey blonde, and banana bread.
Green Bay Packers fans root for the team all season and enjoy game-day specials, raffles, and giveaways each week. This high-energy sports bar features a shuffleboard, 15 gaming machines, a photo booth, and a jukebox.
Location: 931 N. Las Vegas Blvd., Las Vegas.
Hours: 24 hrs. daily.
Crab Corner Maryland Seafood House
Crab Corner Maryland Seafood House offers a second-to-none fresh seafood experience in Las Vegas. Blue crabs are flown in from Baltimore, and the Crab Corner also features authentic soft-shell crabs from the Chesapeake Bay. Caribbean-style hammocks in the outdoor patio seating area add to the relaxed atmosphere while you enjoy the sweet flavors of freshly prepared juicy crab meat. Crab Corner's extensive menu offers live lobster, soft-shell crabs, steamed mussels and clams, peel-and-eat shrimp, delectable Chesapeake Bay oysters, homemade Maryland red crab soup, and much more.
Crab Corner, home to Chesapeake-style crab house cuisine, is where the Baltimore Ravens support their team. The full bar selection includes Indian pale ales, ciders, lagers, craft beer, vodkas, and signature cocktails. Shuffleboard adds to the fun activities for all ages in this family-oriented restaurant.
Location: 6485 S. Rainbow Blvd., Las Vegas.
Hours: 11 a.m. to 9 p.m. Monday through Thursday, 11 a.m. to 10 p.m. on Friday, noon to 10 p.m. on Saturday, and noon to 9 p.m. on Sunday.
Tap House
The Taphouse, one of the most iconic bars in Las Vegas, is an old-style tavern with stained glass windows featuring Italian scenes. This venue is a wonderful place to relax and enjoy Italian-inspired dishes of soups, grills, pasta, pizzas, and homemade sausage. Daily menu specials and multiple happy hours add to the attraction of this 1980-styled watering hole.
Home to fans of the Cleveland Browns, the Tap House hosts fans of any Ohio sports team on the many televisions in their bar and dining area. Ohio State's major sporting teams include the Cincinnati Reds, Cleveland Indians, Cleveland Cavaliers, Columbus Blue Jackets, and the Columbus Crew. The Tap House is a wildly popular place to relax, dine, play your favorite poker video game, and watch your Ohio sports team in action.
Location: 5589 W. Charleston Blvd., Las Vegas.
Hours: 24 hrs. daily.
Joey's Tavern
Joey's Tavern offers a variety of breakfast, lunch, dinner, and dessert options, including burgers, sandwiches, wraps, soups, pizzas, grills, and desserts. Its bar offers local, domestic, and craft beers with comfort foods and gaming payouts. The jukebox and in-house disc jockey liven up your weekends, football games, hockey games, and karaoke nights on Tuesdays and Saturdays.
A 39-year-old Las Vegas local and neighborhood resident purchased Joey's Tavern in 2010 and made it home to fans of the San Francisco 49ers, and a place where the staff knows your name and what you drink. Supporters never miss a play on its two 100-inch projection screens or the other 13 televisions positioned throughout the bar and restaurant. It hosts NFL supporters, dart leagues, pool leagues, poker nights, and other fun entertainment. The pub features popular video poker games, slots, and keno.
Location: 7081 W. Craig Road, Las Vegas.
Hours: 24 hrs. daily.
Tommy Rocker's Mojave Beach
Tommy Rocker's Mojave Beach, established in 1995, is a casual sports bar and restaurant that offers gaming 24 hours a day, televised sports, special events, local and touring acts, and live performances by the owner, Tommy Rocker himself. Its comprehensive menu includes breakfasts, appetizers, salads, sandwiches, burgers, grills, desserts, and award-winning baby back ribs.
Die-hard Miami Dolphins fans congregate to cheer for their team in the heart of Las Vegas at this rocking locale. Tommy offers Dolphin fans some great specials and hosts the Las Vegas Parrot Head Club. The bar offers a selection of craft beer, drafts, and hand-crafted cocktails.
Location: 4275 Dean Martin Drive, Las Vegas.
Hours: 24 hrs. daily.
De Castroverde Criminal & Immigration Lawyers just shared their list of a few Las Vegas NFL Bars to Support Your Team. Did we miss your favorite NFL-sanctioned spot? Drop us a line and let us know, and we might include it on our next list. In the meantime, check out the gambling laws for sporting events and contact our team if you need legal support.
Photo Credit: Empty Seats of a Restaurant by Mohit Marwaha is licensed with Pexels License