Local Theatres Around Vegas
Las Vegas is home to many big shows on the strip, but it also has an impressive local performing arts scene. You'll find music, dance, and plays performed on the stage at many local theaters. Whether you're visiting Las Vegas and want to find something away from the strip for entertainment or are a resident looking for a local performance, there's something for everyone. Here are a few local theaters around Las Vegas that the team at De Castroverde believe are worth visiting.
Vegas Theater Company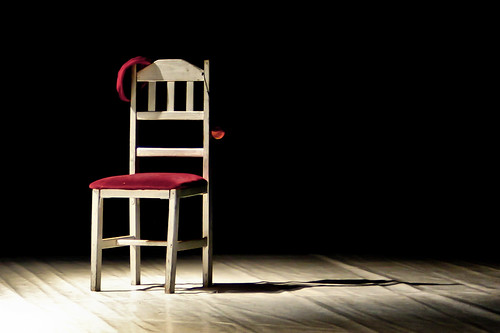 The Cockroach Theatre Company was established in 2003 and later came to be known as the Vegas Theatre Company. It's located inside the Art Square and seats 80 guests for live performances. The VTC is run entirely by volunteers, while the volunteers who perform as cast and crew in their productions do receive a small stipend per contract. The vision of the VTC is to promote cultural activities and the arts and provide a place for regional and local talent to perform and receive payment for their performances.
You'll find live performances such as opera, improv, plays, and novelty acts as well adult acting workshops, theater festivals, and children's theater camps at VTC. The VTC not only hosts a season of rotating productions but also currently hosts improv shows that take place weekly. On Thursday evenings you can enjoy "BLEACH-YOUR SHOW," a show that is completely improvised by a group called CLEACH, plus any celebrities or comedians they invite to join them on the stage. "Welcome to Fabulous ComedySportz Las Vegas" is another improv show with two improv teams duking it out, offered weekly on Sundays.
Every first Friday of the month, you can enjoy "An Improvised Musical with ONE TAKE".  The accompaniments to the verses and everything in between are improvised based on audience suggestions. With plenty of drinking and dining options within a couple of minutes' walk of VTC, it's easy to plan a night out on the town that includes a local theater production.
Las Vegas Little Theatre
Another local theater that calls itself a theater for the community, by the community is Las Vegas Little Theatre. LVLT is the oldest community theater in southern Nevada, established in 1978 by Jack Nickolson and Jack Bell. You can enjoy productions of award-winning plays and musicals on the stage at LVLT performed by local talent. The LVLT strives to raise awareness of theater arts, offer educational and hands-on learning opportunities, and provide quality productions. They are partially funded by grants from the National Endowment for the Arts, the CARES act, and the Nevada Arts Council.
The LVLT wishes to procure a permanent facility, which the Las Vegas Little Theatre would own outright, in order to expand their productions and services to the community.
Nevada Ballet Theatre
Vassili Sulich and Folies Bergere gathered a group of ballet dancers together for a series of dance concerts in 1972 that were very well received by the public, thus establishing a professional ballet company. Within two years they had established a volunteer board and in 1979, the Nevada Ballet Theatre established an affiliated academy. This academy provides a premier dance education to young dancers in Nevada. In 1993, Future Dance was created to provide free dance instruction in schools and scholarships for students with financial needs. The NBT reaches about 20,000 students annually through the Future Dance program.
The NBT is one of the oldest performing arts organizations in Nevada, celebrating its 50th Anniversary in 2022. In 2012, the NBT moved to its current location in the Smith Center for the Performing Arts. You can enjoy a beverage or appetizer either before the show or during intermission in Reynolds Hall, located inside the Smith Center. You can also purchase a season pass or save 30% or more on tickets through group sales at the Nevada Ballet Theatre.
Las Vegas Philharmonic
Under music director Donato Cabrera, the Las Vegas Philharmonic offers an orchestral series as well as a spotlight series where you can sit back and enjoy the music. The LV Phil seeks to inspire an appreciation of music through educational experiences and performances for the community. It's the only professional symphony orchestra in southern Nevada and was founded in 1988 by Laureate Harold Weller, a music director and conductor, and Susan and Andrew Tompkins, longtime supporters of the arts in Las Vegas.
The Las Vegas Phil also hosts events throughout the season with unique performances that are available only one day of the year. They offer a five-concert subscription, priced according to the section for seating, that includes a 10% discount off regular ticket prices. Students with a valid student ID can receive 50% off advance-sale tickets or enjoy $10 rush tickets on the day of a concert. The Las Vegas Philharmonic also offers a 10% seniors and active military personnel discount on ticket sales.
Rainbow Company Youth Theatre
The City of Las Vegas Office of Cultural Affairs runs the Rainbow Company Youth Theatre, providing professional training for Las Vegas youth as well as theater art classes for all ages. Each year the Rainbow Company selects a core group of 40 students, ages 10 to 18, through auditions to work on all aspects of each production. Under the tutelage of professionals, the students handle everything from costumes to sets to lighting, and everything in between. Auditions are open to all members of the community, with adults cast in adult roles and children cast in youth roles.
The Rainbow Company also offers classes year-round for youth ages 4 to 18 at the Charleston Heights Art Center, exploring all aspects of theater, improvisation, creative drama, and acting. On Tuesdays and Thursdays, a touring group goes out to schools to perform an original musical about the history of Nevada, reaching approximately 11,000 young people every year.
As you can see, local theater can be found among the headliners and larger-than-life productions on the strip. Las Vegas has a lot to offer in the arts department, and local productions are often some of the best shows to see. If we missed one of your favorite local theaters, reach out to the team at De Castroverde. We'd love to take the time to check out another performance on a local stage to visit your favorite theater.