Henderson, Nevada Events Guide
Nestled in the picturesque Mojave Desert, Henderson is known for its outdoor recreation opportunities, cultural scene, and entertainment offerings. The vibrant city has a diverse range of activities that cater to every interest. If you are trying to decide what you want to do to add some good times to your day, please check out the list our team at De Castroverde Criminal & Immigration Lawyers put together with some of our favorite activities.
Outdoor Recreation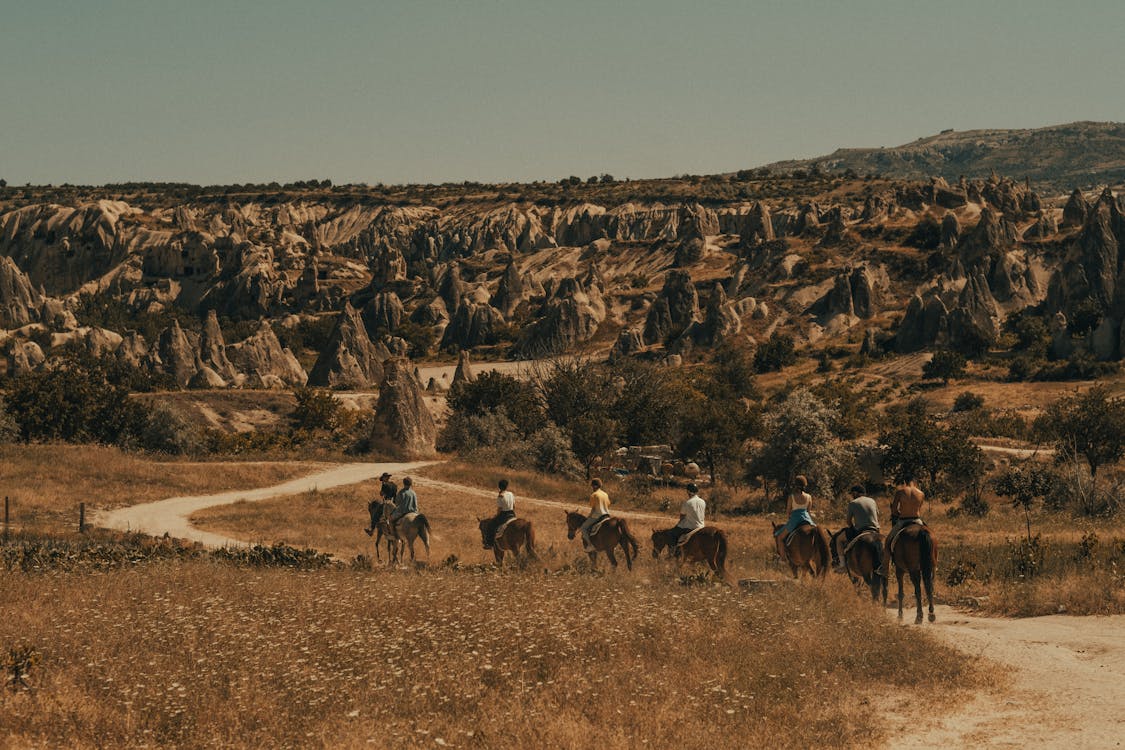 Hike, bike, or ride horseback on the River Mountains Loop Trail. The 34-mile-long trail surrounds the River Mountains connecting Henderson to the Lake Mead National Recreation Area, Hoover Dam, Boulder City, and the Las Vegas Valley. You'll see stunning views, plentiful wildlife, and everything that makes the Mojave Desert so beautiful. You might even get to see a desert tortoise, considered threatened under the Endangered Species Act. There are two trailheads in Henderson and an equestrian park with equestrian facilities.
Location:       Mountain Lake Park Trailhead — 1020 Golda Way, Henderson.
Equestrian Park Trailhead — 1699 Equestrian Drive at Foothill Drive, Henderson.
Hours:            24 hours a day, Sunday through Saturday.
Visit the Whitney Mesa Nature Preserve, have a picnic, and walk the 1-mile nature trail. You'll be treated to views of unique geological formations, a variety of diverse flora and fauna, and a babbling brook while walking the trail and learning about the area through the trail's interpretive signs and educational kiosks. A portion of the trail is ADA-accessible to provide memorable experiences for all. There is also a 2.9-mile loop trail for a moderately challenging hike at the 6-acre, family-friendly preserve.
Location:       1990 Patrick Lane, Henderson.
Hours:            6:00 a.m. to 12:00 a.m. Sunday through Saturday.
Cultural Scene
Experience amazing street art in the form of brilliantly colored murals and painted benches on a self-guided tour of Henderson's Water Street District. On six murals located around the district, you'll see a hummingbird, bright blossoms, hands-catching water, and more. Take a stroll down Army Street to ogle 12 concrete benches with paintings depicting a mermaid, fish in a pond, the Hoover Dam, and more. The eye-popping colors and whimsical designs are sure to brighten your day.
Location:       Water Street District, Henderson.
Hours:            24 hours a day, Sunday through Saturday.
Discover artistic expressions created by local artists with a visit to the City Lights Art Gallery. You'll find mixed media, acrylics, oil paintings, watercolors, and more among the many pieces on display. Each month, the gallery hosts a "meet the artist" reception where you can listen to the artists discuss their pieces and what they mean to them. They also host juried shows four times a year, and if you want to try your hand at creating a piece of your own, there are classes and workshops taught by local artists throughout the year to guide you through the steps.
Location:       3 E. Army St., Henderson.
Hours:            12:00 p.m. to 4:00 p.m., Wednesday through Sunday.
Entertainment Offerings
Get ready to guffaw at the Tickle Me Comedy Club. You'll have the chance to experience a variety of different stand-up comedic styles from comedians, including Prime Video, Netflix, Last Comic Standing, and Dry Bar headliners, at shows hosted by comedian Isaac Israel and bodybuilder Kitty Pineapple. Each week, comedians share their cultural experiences and life journeys in hilarious ways to connect with the audience. Located in the family-style Filipino restaurant, Noypitz, you'll also get to savor eclectic Filipino cuisine in a fun atmosphere.
Location:       6605 S. Las Vegas Blvd., Las Vegas.
Hours:            6:30 p.m. to 9:30 p.m. or 7:30 p.m. to 10:30 p.m. Thursdays.
Pump up your energy at the Firelight Barn Theater with a mouthwatering barbecue meal and a spectacular dinner show. You'll want to tap your feet to the beat of performances that include great music with four-part vocal harmonies, yodeling accompanied by multiple instruments, and clog dancing. Featured artists include Mama's Wranglers, the Jackson Family Band and Cloggers, and other high-caliber guest artists. There are dinner shows and matinees throughout the year. Reservations are required.
Location:       546 S. Boulder Highway, Henderson.
Hours:            See calendar for details.
There's More
Take a walk on the wild side with a visit to the Lion Habitat Ranch. You'll see the majestic lions that were once a famous attraction on the Las Vegas Strip enjoying their retirement home. One of them is actually a descendant of the MGM movie logo's original lion. You'll have the opportunity to hand-feed a lion for a truly memorable experience. The ranch is also home to Ozzie, the famous painting giraffe. You can feed him, too, and even participate in a painting project with him. Guided, behind-the-scenes ranch tours are also available.
Location:       382 Bruner Ave., Henderson.
Hours:            10:00 a.m. to 2:00 p.m. Thursday through Monday.
Let your inner ornithologist shine at the Henderson Bird Viewing Preserve. Located on the eastern edge of the Pacific Migratory Flyway, you'll have a chance to see thousands of migratory waterfowl and shorebirds, along with resident desert birds. Overall, more than 270 species of birds call the preserve home. Paved and soft surfaces surround nine birding ponds. If you forget your binoculars, the preserve has them available for loan. There is also a gift shop with souvenirs and educational materials. Guided walking tours and bird mobile cart tours are available.
Location:       350 E. Galleria Drive, Henderson.
Hours:            7:00 a.m. to 2:00 p.m. Sunday through Saturday, September through May.
6:00 a.m. to 12:00 p.m. Sunday through Saturday, June through August.
Closed: January 1, July 4, November 24, and December 24 and 25.
What Activities Are Your Favorites?
Let us know if you get a chance to participate in any of these activities and which you like best. Are there other activities in Henderson that you enjoy and want to share with us? If so, let our team at De Castroverde Criminal & Immigration Lawyers know, and we'll be sure to add them to our next post.
Photo Credit: People Horseback Riding in Summer Scenery with Rock Formations by Sami Aksu is licensed with Pexels License