Fun Fall Activities in Las Vegas
Las Vegas in the fall is a great time to find activities and events to take the family to for a fun time. While you'll find lots of things to do on the strip, including thrill rides and one-of-a-kind experiences, there's also plenty of traditional fall activities and events for families to enjoy. You can also find some date-night fall events and activities if you want to leave the kids at home. Here are De Castroverde's top fun fall activities in Las Vegas.
Gilcrease Orchard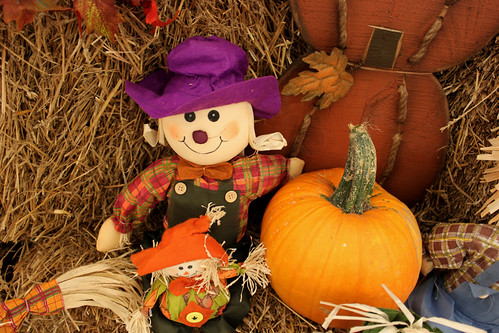 For over 90 years, the Gilcrease family has cultivated this little piece of heaven in the desert using natural artesian springs. The family eventually owned over 1,500 acres, of which over 200 acres were cultivated for produce and crops such as alfalfa. Unfortunately, financial difficulties forced the family to sell off most of the land, except for 60 acres of the most fertile land, which they were able to maintain. Ted and Bill Gilcrease commissioned the Board of Trustees to create a non-profit organization to preserve and protect the orchard.
Gilcrease Orchard is a you-pick orchard, and you should bring a wagon or bags to collect your harvest. They offer field trips and after-hours photo sessions, and a small free hay maze and wagon rides. When participating in the pick-your-own produce, please remember to wear sunscreen, appropriate shoes and bring plenty of water. You can also purchase items such as cinnamon sugar or frosted donuts. Each week, you can check out the available products on the Gilcrease Orchard website, including their famous apple cider.
Visit Gilcrease Orchard for the season on Tuesdays, Thursdays, and Saturdays from 7 a.m. to 10 a.m. Field trips can be scheduled on Mondays, Wednesdays, and Fridays for students in grades K-3. Field trips include a wagon ride, an educational presentation, and the opportunity to pick fresh fruits and vegetables in season. Students also get to check out the chickens and beehives, and if you visit in the fall, they can pick their own pumpkins.
The Trilogy of Terror
If you're looking for a scary Halloween experience this fall, The Trilogy of Terror welcomes guests age 12 and older to visit their haunted house. You can visit this house of horror starting at the end of September through Halloween night. They remain open until the last person is properly scared, but close the box office to ticket sales between 11 p.m. and 12 a.m., depending on the night. Freakling Bros, established in 1976, has been producing quality haunted house productions that focus on primal fears. They use live performers and theatrical illusions to scare your pants off.
For a truly terrifying experience, check out the Gates of Hell, which is restricted to those 13 and older, with a parent or guardian required to attend for ages 13 – 16. The other two shows include Castle Vampyre and Cove of 13, and you can purchase a Freak Pass to get a single trip through all three shows.
The Trilogy of Terror also offers a Fast Pass add-on purchase that allows you to go through all three attractions all month long with a free t-shirt. Tickets are only sold on the night of the event, and they do not sell out so that anyone who wants to be petrified can be before the gates close. If your stomach can handle it, they have refreshments and snacks available for purchase. The shows are an outdoor event, with free parking and no touching allowed.
HallOVeen at the Magical Forest
For a more family-friendly Halloween experience, check out the HallOVeen at the Magical Forest. Haunted jungle ruins have taken over the 2.5-acre theme park with spooky creatures and spectacular sights, including jack-o-lanterns and decorated trees. Friendly ghosts and witches can't wait for you and your family to join them. This is the sixth year for the HallOVeen take-over, and you will find them at the Magical Forest on October 5 – 7, 12 – 14, and 19 – 31. Guests are encouraged to attend in their own Halloween costumes for the trick-or-treat stations, nightly entertainment, carnival rides and games.
The Holiday Shoppe offers goodies and gifts, while you can enjoy many meal options at the various food stations. Admission includes access to the two mini-escape rooms as well as all the carnival rides. Advanced purchase tickets are required and are available online, with group rates available. Your little ones can enjoy an enchanted Cheyenne carousel ride, a Blizzard mini roller coaster, and a ghost train ride on the Forest Express.
The Las Vegas Farm
A well-known family landmark in Las Vegas, the Las Vegas Farm has been around since 1961 and open to the public since 1968. You can get up close and personal with ducks, peacocks, chickens, geese, a llama, cows, goats, a mule, rabbits, pigs, horses, tortoises, cats, and more. On Saturdays and Sundays, you can enjoy the Farmer's Market, where they sell local honey, eggs, fruits, and vegetables produced on the farm. The Farmer's Market is open from 9 a.m. to 4 p.m. on Saturdays and Sundays.
Join the Las Vegas Farm for their annual Farm Fall Harvest Festival each October. This festival includes an amazing maize maze, pony rides, a cow train for toddlers, and a concession stand. There will also be a large selection of artisanal breads, local honey, fresh eggs, specialty squash, pumpkins, and jams/jellies at the Farm Fall Harvest Festival. During Festival, you can attend the Farmer's Market and visit the animals or concession stand from 9 a.m. to 6 p.m. on Saturdays and Sundays in October, and enjoy the rides from 9 a.m. to 4 p.m.
We hope this list of fun fall activities in Las Vegas provided you with family-friendly or date night ideas for this upcoming fall season. If we missed your favorite fall activity, reach out to the team at De Castroverde. We're always looking for new places and activities to try and would love to check out your favorite fun fall activity in Las Vegas.