Clark County, NV Adventures You Can't Miss
Clark County is filled with scenic desert valleys crisscrossed by majestic mountain ranges, and it's also home to the world-famous Las Vegas Strip. With mountains, museums, marvelous tours, and more, there is never a shortage of indoor and outdoor recreational activities to delight in. Our team at De Castroverde Criminal & Immigration Lawyers has put together a list of some of our favorite activities to help you plan your next adventure.
Outdoor Adventures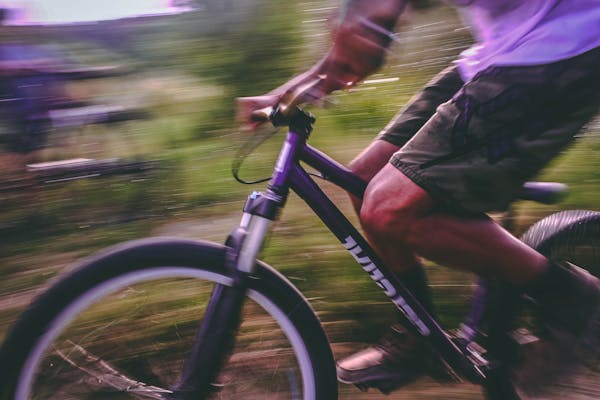 Go rock climbing, hiking, biking, horseback riding, and more at Spring Mountains National Recreation Area. With more than 50 miles of maintained trails, there are routes for all abilities and skill levels, including the wheelchair-accessible Acastus Trail. The vibrant colors of wildflowers will wow you throughout the spring and summer and the changing leaves in the fall. The area has more than 25 plant and animal species that are not found anywhere else in the world. In the winter, the area turns into a snowy wonderland. There are four campgrounds and seven picnic areas on-site.
Location:       2525 Kyle Canyon Road, Las Vegas.
Hours:          The Spring Mountains Visitor Gateway is open from 9:00 a.m. to 4:00 p.m., Sunday through Saturday.
The trails and campgrounds are open 24 hours unless closed for seasonal or emergency conditions.
Picnic area hours vary by site and season. Details can be found here.
Discover the remains of an ancient world at Tule Springs Fossil Beds National Monument, the largest outdoor Pleistocene fossil site in the Desert Southwest. While exploring the 22,650-acre monument, you'll learn about the Earth's climate system and see an impressive variety of fossils, including many from extinct large animals that once roamed the land. Children will relish the opportunity to become a Tule Springs Fossil Beds Junior Ranger by completing activities in the Junior Ranger book to earn a badge.
Location:       Durango Drive and Moccasin Road, Las Vegas.
Hours:          Sunrise to sunset Sunday through Saturday.
Hone your target shooting and archery skills at the Clark County Shooting Complex. The complex has a shotgun center with 23 trap and skeet fields, a 5-stand field, two sporting clay courses, and a 100-yard archery course. The variety of options provides challenging fun for everyone. If you've never been shooting and always wanted to try it, the complex offers one-on-one instruction in archery, handgun, and trap shooting. There is also a pro shop where you can rent or purchase equipment and grab a snack or beverage to keep you going while on the range.
Location:       11357 N. Decatur Blvd., Las Vegas.
Hours:           From Oct.1 to May 31, opening hours are 5:00 p.m. to 10:00 p.m. Wednesday and Thursday and 8:00 a.m. to 5 p.m. Friday through Sunday. From June 1 to Sept. 1, opening hours are 5:00 p.m. to 10:00 p.m. Wednesday and Thursday and 7:00 a.m. to 5 p.m. Friday through Sunday.
Indoor Experiences
Delve into southern Nevada's general and commercial aviation history at the Howard W. Cannon Aviation Museum. You'll find more than 30 displays showcasing a range of artifacts and a video presentation that chronicles the timeline from the first flight in 1920 to the introduction of jets. One of the more unique items on display is a duplicate of a red 1956 Ford Thunderbird that was a fixture at the airport, then called McCarran Airport, from 1957 until 1968 and known for being the first vehicle on the scene of two emergencies, beating the fire and rescue vehicles.
Location:       Harry Reid International Airport, 5757 Wayne Newton Blvd., Las Vegas.
Hours:          Open 24 hours a day, Sunday through Saturday.
Strum a guitar, and imagine you are a punk rock superstar at the Punk Rock Museum. The museum is home to the world's most comprehensive display of instruments, clothing, artwork, hand-written lyrics, photos, and artifacts donated by the singers and bands who owned them. In the guitar room, you can play the actual guitars the musicians played through the amps they used. You'll also find a gift shop with unique punk merchandise and a tattoo parlor where you can get inked with a lasting memory.
Location:       1422 Western Ave., Las Vegas.
Hours:          12:00 p.m. to 10:00 p.m. Sunday through Saturday.
Guided Tours
Marvel at views of wildlife and the Las Vegas Wash on a Clark County Wetlands Park Safari Cart Tour. You and up to four of your friends and family members will ride in an open-air safari cart through the park's most scenic areas while learning about the park's history and its wildlife and visiting scenic overlooks of the Las Vegas Wash. There are many great photo ops, and you can choose between a one- or two-hour tour.
Location:       7050 Wetlands Park Lane, Las Vegas.
Hours:          By reservation. Requests for reservations must be made at least 30 days in advance and are scheduled subject to availability. Tours are not available June through August.
Pump up your adrenaline on a Las Vegas Elite Offroad two-hour guided adventure. You can choose to drive your own vehicle with your friends and family members while chasing guides through sand dunes, rock climbs, sand washes, and rock washes, or you can ride with a highly trained and knowledgeable guide. If you drive yourself, you'll be able to switch drivers halfway through the adventure so you and another group member can feel the UTV's horsepower, which is twice as much as an ATV. You can choose between a two- or four-seat vehicle.
Location: Pick-up service from anywhere in the greater Las Vegas Area.
Hours:          By reservation.
Are You Ready for an Amazing Time?
We hope you get a chance to enjoy one or more of these wow-worthy Clark County experiences. Let us know, and if we missed a favorite of yours, please drop us a line, and the De Castroverde Criminal & Immigration Lawyers team will be sure to add it to our list for all to enjoy.
Photo Credit: Time Lapse Photo Of Man Riding On Bicycle by Darcey Lawrey is licensed with Pexels License