Best Local Bakeries in Las Vegas
Cookies, cupcakes, and cakes, oh my! Whatever your sweet tooth is craving, you need to know where to find the best bakery goods in Las Vegas to satisfy it. Whether you're visiting, new to the area, or a lifelong resident, here are the best local bakeries in Las Vegas, along with some of their best offerings.
The Cookie Bar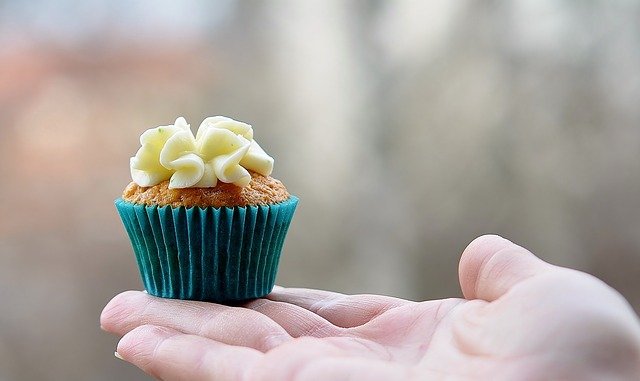 At The Cookie Bar, they make all their delectable treats by hand in small batches, using only the finest ingredients. They even make their brown sugar from scratch for an added touch of deliciousness. Each cookie comes individually wrapped, labeled, and boxed as a gift. A crowd favorite is the Suga Chilada, a sugar cookie made with lime and a dash of chili powder then rimmed with salted chili lime on buttercream frosting. Check out the MacDaddy, a macadamia nut and white chocolate chip indulgence made with the small-batch cookie recipe complete with real butter and fresh homemade brown sugar.
If you're in the mood for a soft, delicious brownie, you must try the Beer Brownie. This heavenly treat is tall, dark, and dangerous. Made with Guinness Stout, this dark chocolate brownie is topped off with Irish Cream frosting. The Cookie Bar also offers boxes of cookies, such as the Box of  'Chocolates', Birthday Box, and Any Occasion Gift Box. If you're lucky, you may even find their food truck out and about one day! The Cookie Bar is open seven days a week with delivery from 9 a.m. to 6 p.m. Call or text orders to 702-335-9307.
Retro Bakery
You can get cookies, cakes, cupcakes, and frozen yogurt treats at the  Retro Bakery , located at 10217 W. Charleston, Suite B in Summerlin. If you're looking for a custom cake for an upcoming special occasion, you can place an order with as little as five days' notice. Try their Hopscotch Cake, a vanilla cake with vanilla buttercream topped with a butterscotch drip. The Chocolate Fountain is a chocolate cake topped with chocolate buttercream and chocolate ganache, leaving you in chocolate heaven.
You'll find fourteen flavors of cupcakes available on hand all the time at the Retro Bakery, including vegan and gluten-free options. They also accept orders for most of their flavors as mini cupcakes, letting you try more flavors at once. If you have a special occasion coming up, you may want to consider a cupcake tower. They can create a tower based on the number of cupcakes requested to fit your needs.
Cookie flavors include chocolate chip, peanut butter chocolate chip, red velvet, snickerdoodle, and sugar. You can also enjoy some soft serve frozen yogurt in a variety of flavors. Check out Retro Bakery Monday through Saturday from 9 a.m. to 8 p.m. and Sundays from 10 a.m. to 6 p.m.
Pinkbox Doughnuts
With four locations in Las Vegas and one in nearby Hendersonville, you need to stop by Pinkbox Doughnuts today to check out their amazing selection of custom-made goodies. At Pinkbox, you start with a base and build your custom doughnut from there. Options include bars, rings, shells, pink velvet cake, vanilla cake, chocolate cake, Ube cake, yeast-raised, ol'fashioned, DoughCro, and vegan. Next, you pick your coating from naked, glazed, cinnamon sugar, vanilla sugar, powdered sugar, maple, chocolate, or any color icing available.
Not it's time for the topping. You get to choose from candy bar crumbles, white and milk chocolate chips, cookies, sprinkles, nuts, cereal, chips, and even bacon. How about adding a drizzle to your creation? Pinkbox offers peanut butter, vanilla, chocolate, fudge, caramel, lemon, raspberry, maple, and Nutella. And, as if all of that wasn't enough, you can also add a filling to your doughnut. Fillings include fruits, several cheesecake flavors, various custards, peanut butter, marshmallow, and numerous whips.
If all of that customization seems like too much work, you can order Pinky's Thirteen or the OG Thirteen boxes and let the staff pick out your assortment of delightful doughnuts. They do offer classics such as glazed, sprinkle, and sugar-coated options.
Freed's Bakery
Located at 9815 S. Eastern Ave. in Las Vegas, Freed's Bakery satisfies your sweet tooth needs. They've also just opened up a second location in Summerlin. You can get cookies, cupcakes, cakes, pastries, king cakes, ice cream cakes, French macarons, and challah. Freed's also offers several gluten-free and sugar-free options as well. You must try the World Famous Strawberry Shortcake, a delicate white cake iced and filled with ripe strawberries from California and whipped cream. Or, check out the Cannoli Cream Dessert Cake made with delicate white cake and Freed's signature cannoli filling, topped with mini cannolis and chocolate shavings.
Cookies include a variety of French macarons, sprinkle butter, chocolate chip, Russian tea cakes, sea salt caramel cake, raspberry butter, M&M butter, nonpareils butter, rainbow, and cinnamon walnut Delco. You can also get assortments and trays of Christmas cookies from Freed's. Rugelach is available in raspberry chocolate, raspberry raisin, apricot raisin, and as an assortment. Try one of Freed's ice cream cakes, cookies and cream, strawberry shortcake, premium vanilla, or an ice cream sandwich.
Many of the varieties of cakes at Freed's are also available by the slice, such as the Parisian Chocolate Cake or Chocolate Kahlua Banana Cake. They also have cannoli, fruit tarts, bread pudding, chocolate-dipped strawberries, fudge eclairs, and cream puffs. Perhaps cheesecake is what your sweet tooth craves, then try the strawberry, Oreo, or chocolate peanut butter cheesecake slices. Freed's Bakery is open every day from 9 a.m. to 6 p.m. to serve up their delicious desserts.
Well, there it is. De Castroverde has shared four of the best bakeries Las Vegas has to offer, with a variety of treats to satisfy anyone craving a sweet treat. Did we miss any that you think belong on this list? If we missed your favorite sweet spot, contact us so that we can be sure to check it out and get it added to our list of favorites. We look forward to hearing from you and taste-testing more Las Vegas baked goods.