Who can apply for permanent residency?
Many people immigrate to the United States for various reasons, often seeking a better life than what they had in their home country. Whatever the reason you decide that you want to make the U.S. your home, there are several steps to obtaining permanent residency, and not everyone is eligible. You will need to know the process as well as who can apply for permanent residency.
What is Permanent Residency?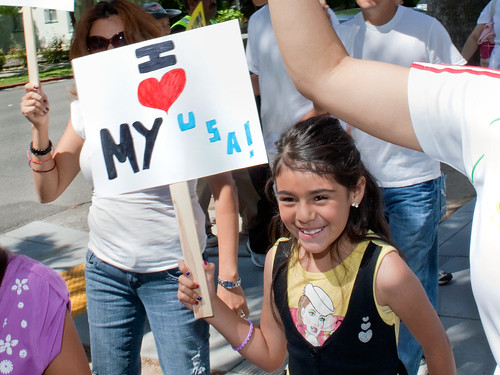 Anyone who has completed the application process and been approved the right to live and work in the United States is considered a permanent resident. A Permanent Resident card or "green card" contains biographical information, fingerprint, and photo and has an expiration day issued by the U.S. Citizenship and Immigration Services. At one time, this Permanent Resident card was green, so it has been nicknamed a "green card" even though it's currently a yellow card. It contains a magnetic code on the back that stores the information for the individual named on the card.
What are the Benefits of Permanent Residency?
According to immigration regulations and laws, a legal permanent resident (LPR) is allowed to enjoy most of the same rights and privileges as a U.S. citizen, including:
The right to live in the United States indefinitely, as long as you do not commit any actions that result in deportation under immigration law.
The right to be employed at any legal work of your choosing and qualification in the United States.
The right to be protected by the laws of your local jurisdiction, state, and federal laws of the United States.
The right to vote in any election doesn't require U.S. citizenship.
The only restrictions to LPRs are related to job positions in the United States, with security concerns and elections limited to U.S. citizens.
Who can Apply for Permanent Residency?
Several eligibility categories are available to determine whether or not you can apply for permanent residency in the United States. When you find a category that fits your situation, you can get more information on the eligibility requirements, application process, and whether anyone can apply with you. Categories include:
Green card through the family.
Green card through employment.
Green card through refugee or asylee status.
Greed card as a special immigrant.
Green card for victims of abuse.
Green card for human trafficking and crime victims.
Green card through a registry.
Green card through other categories.
If you determine that you're eligible under one of these categories, the next step is to file Form I-485, Application to Register Permanent Residence or Adjust Status. The green card application process can be long and complicated. If you or someone you love is applying for permanent residency in the United States, a well-versed immigration lawyer could help alleviate the stress by working you through the process. The knowledgeable team at De Castroverde is also fluent in Spanish to help you understand the forms and process.
What is LTR?
A legal temporary resident is anyone who enters the United States for a specific purpose but maintains their permanent residency abroad. These residents qualify for the nonimmigrant classification such as:
Visitors for business.
Visitors for pleasure.
Foreign government officials.
Aliens in transit through the U.S.
Students.
International representatives.
Temporary trainees or workers.
Treaty traders and investors.
Exchange visitors.
NATO officials.
Fiance of U.S. citizens.
Representatives of foreign information media.
Religious workers.
Spouses and dependent children can usually join a nonimmigrant on their travels to the United States, regardless of the reason.
What are the Initial Steps to Apply for LTR?
To apply for legal temporary residency or a nonimmigrant visa, follow these steps:
Complete Form DS-160. This form is very long and detailed, and the help of an immigration attorney could be beneficial to reducing the stress around completing this form. You will need to spend some time answering each question.
Pay the fee. A temporary worker will currently pay $190, while other nonimmigrants will pay $160. This fee is submitted when you file your DS-160.
Schedule an interview. After your DS-160 is processed, you will be asked to participate in an interview at a U.S. consulate or embassy.
Compile documents. Bring your passport, photograph, Form DS-160, proof of visa fee payment, and a copy of your interview appointment letter. You may also need to provide a travel itinerary, letter of invitation from family or friends, or employment-related documents. These documents prove you intend to return home after your visit.
Attend the interview. You will have your fingerprints taken and be put under oath for the interview.
Wait for processing. Processing time will vary depending on visa type. If additional information or documentation is needed, you will be contacted.
How Long is the Process?
There is no set time to the process of applying for either an LTR or LPR, with several factors affecting how quickly it takes you to be approved for a visa or a green card. Processing time may be affected by the overall number of applications, the type of visa you're applying for, what nationality you are, the location of the U.S. consulate or embassy, and the complexity of your individual situation. You should expect to wait between three and five weeks for your visa application to be processed and between two and three years for green card approval.
For this reason, some people choose to alter the status of their application from an LTR to an LPR. If you wish to upgrade your residency request to permanent at any time, you will need to complete Form I-698 and pay an additional filing fee, which is currently $1,020 plus an $85 biometrics fee. You can wait up to 43 months after your LTR approval date to file for LPR; note that filing fees may go up in that time.
How can You Speed Up the Process?
Hiring an immigration lawyer may help speed up the process for you because your attorney will be able to walk you through the application process, from filing forms to attending your interview with you. If you or someone you love wishes to apply for either an LTR or an LPR, reach out to the skilled immigration attorneys at De Castroverde.
Our staff is fluent in Spanish and available to answer any questions you may have. Contact us 24 hours a day, seven days a week by phone at 702-222-9999 or via our secure online message system. We'd be happy to set you up with a free case evaluation to get you started on your way to residency in the U.S.