What happens if you lose your job on a work visa?
Immigration remains a topic of intense dispute for our nation's policymakers. Economic factors loom large in the debate, particularly as our labor force's size, shape, and makeup change. If you are not a U.S. citizen and want to come here for work, either as an immigrant or a non-immigrant, you must apply for a worker visa.
But that raises an underlying question: what happens if you should lose your job while here on a work visa? The U.S. Citizenship and Immigration Services and sister agencies such as the Department of State and Department of Homeland Security establish the procedures you must follow should your work status change while governed by a work visa.
Types of Work Visas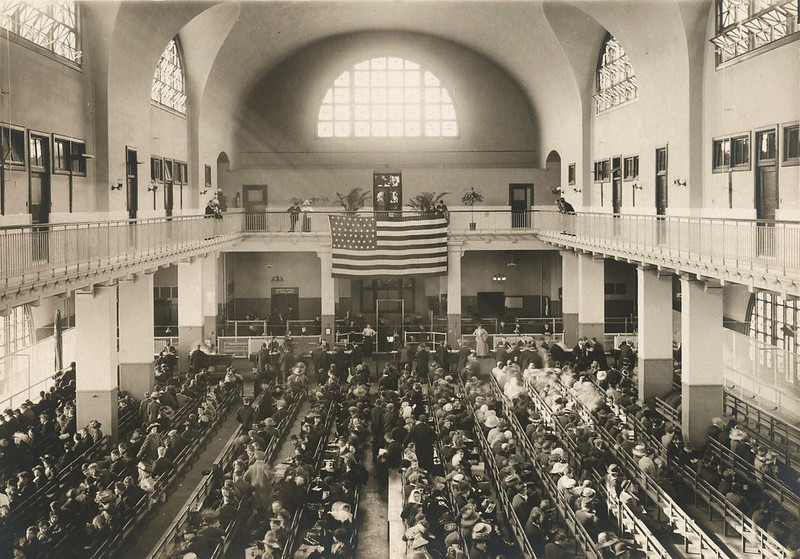 The U.S. Government provides two categories of worker visas for non-U.S. citizens — one for temporary employment periods involving non-immigrants; the other for permanent status with an employment-based immigrant visa.
Non-immigrant temporary visas are referred to by letter and number to designate which type of field the work involves. For example, the H-1B and H-1B1 visas apply to specialty occupations such as university or government research and development and require higher education degrees. H-2A visas are for temporary agricultural workers, while H-2B is for temporary, seasonal work outside of agriculture, such as restaurant employment. In total, there are 11 temporary worker visa categories.
Immigrant visas are currently capped at about 140,000 per year and generally require an employee sponsor. There are five types of permanent worker visas, all carrying the EB designation. For example, EB-1 visas get first consideration and target people with "extraordinary ability" in the sciences, arts, education, business, or athletics.
What Happens if You Lose Your Job on a Work Visa?
Temporary work visas come with specific conditions. The most important of these is that your ability to say in the United States depends on your job. And not just any job — you must be working at the job you told USCIS you were obtaining when you applied for your visa. During the onset of the global pandemic, when the economy slowed, many non-immigrant visa holders lost their jobs through no fault of their own and felt at risk of being subject to removal. In addition to giving visa holders a chance to reset, the grace period also provides flexibility for employers in that they can now recruit non-U.S. employees seeking new sponsorship.
How long do you have to find another job?
In 2017, the U.S. Department of Homeland Security implemented a rule that provides a 60-day grace period for individuals in specific visa categories; namely. the E-1, E-2, E-3, H-1B, H-1B1, L-1, O-1, and TN visa classifications. According to the Federal Register, the rule's goal was to streamline procedures by allowing visa holders the time to pursue new employment, including in situations where their position has been eliminated through a layoff or restructuring. According to the Federal Register, the government implemented the rule to provide workers with "stability and flexibility." Before the rule's implementation, the government required visa holders and their families to leave the United States as soon as they were terminated.
What are the employer's requirements?
Employers must follow a series of prescribed procedures in connection with your status change. First, they must let you know in writing that your employment is being terminated and, in doing so, demonstrate that it is for a "bona fide reason." Then they also must inform USCIS of a "material change" in connection with a petition previously submitted for a work visa and request to revoke the petition. If you, as an employee, cannot find new sponsorship or successfully change your visa status, the employer is obligated to cover "reasonable costs of transportation" to get you home. You will have to pay transportation costs for your family members and belongings.
How long do you have to change your visa status?
The government gives applicants 60 days either to change to a different visa status or find a new sponsor for their employment. However, it would be best if you did not assume you will get the grace period. The government can make the grace period shorter or reject it altogether.
What If You Cannot Find Another work sponsor?
If you do not apply to change your status or find another employment sponsor in the 60-day grace period, you must depart the United States. It is important to note that your 60-day period begins to toll on the day you lose your job — not at the end of a period of severance pay.
Can you obtain unemployment benefits if you are laid off on a non-immigrant visa?
Employment visas generally tie a worker to a specific job at a specific employer. At the same time, federal law requires those applying for unemployment benefits to be "able and available to work" at suitable alternative positions. As a result, non-immigrants here on work visas are generally ineligible for unemployment. Some of those considerations were relaxed during the COVID pandemic because of the speed with which it halted the economy.
What if you decided to stay longer?
Staying beyond the 60-day grace period without a change of immigration status or a new employment sponsor means you are at risk of being deemed "out of status." The penalties for this can be severe, depending on various circumstances. The government can rule you ineligible to re-enter the United States permanently or keep you from applying for a different visa ever again. Depending on the length of your overstay, you can be denied entry for anywhere from three to 10 years.
Get Experienced Immigration Counsel from De Castroverde Law
The De Castroverde Law Group, serving clients in Las Vegas and across Nevada, focuses on immigration law and its effects on individuals and families. Our attorneys and professional staff have extensive experience with work visas, employment authorizations, and work permits, including visa and green card issues. Call us at 702-222-9999 with questions or concerns, or message us online. We will stand by you throughout the process and fight hard for your rights.