How to Request Advanced Parole?
Advance Parole is a United States immigration law that allows people to leave the country and lawfully return. This process allows people awaiting their green card status to obtain permission to go overseas for various reasons, from higher education to medical treatment. If you need to travel abroad, don't wait. Learn how to request advanced parole with our guide.
What Is Advanced Parole?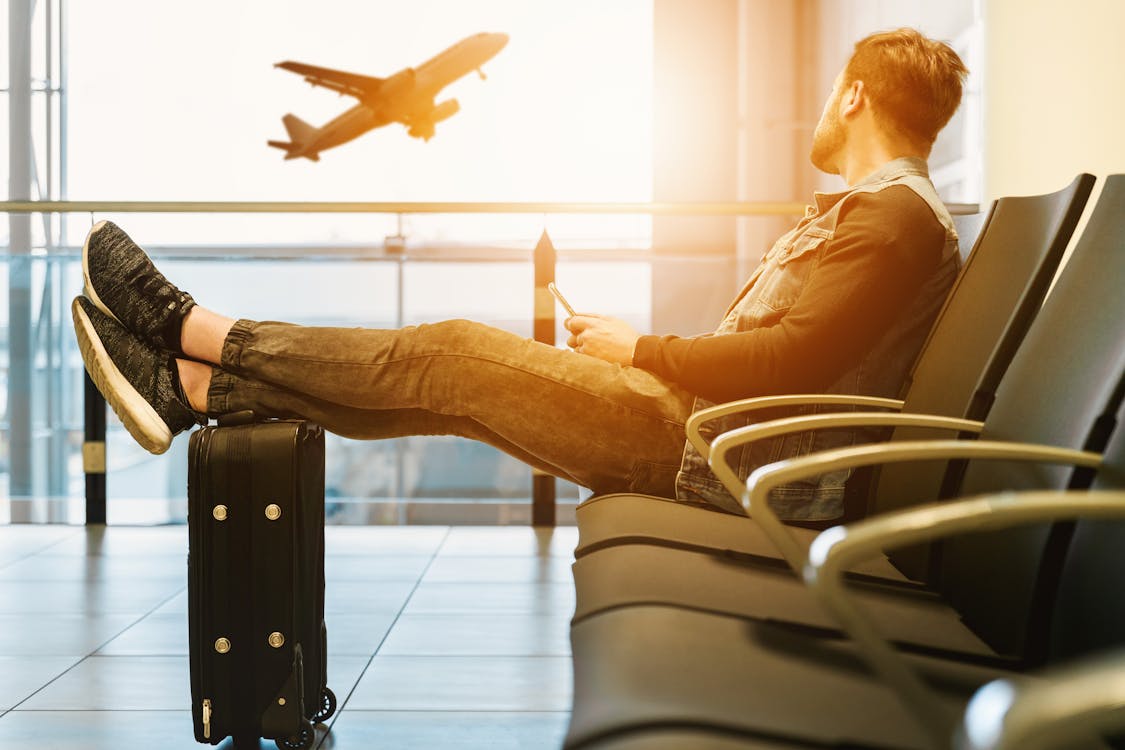 Advance Parole is a document that allows U.S. green card applicants to temporarily leave the country and return without disrupting their visa application process. While it doesn't replace your passport, it acts as proof for airlines or other transportation companies that you're authorized to travel to America. However, this form doesn't guarantee you reentry as U.S. Customs and Border Protection officers make that decision.
Who Is Eligible for Advanced Parole Documents?
If you're immigrating to the U.S., there are a few situations that can help you qualify for advance parole documents so you don't have to apply for another visa when you return, such as:
A Pending Green Card Application
If your Form I-485 Application to Register Permanent Residence is pending, you should strongly consider obtaining advance parole before you leave the country. That way, if you need to leave the U.S. for reasons such as a family emergency or business opportunity, you won't be prevented from doing so due to your pending status. When you choose to leave the country before your green card application is approved, the U.S. Citizenship and Immigration Services (USCIS) will deny your request and close your case. If you find yourself in this situation, you'll have to start the immigration process all over again, which is time-consuming and expensive.
Temporary Protected Status
If you applied for an asylum application or temporary protected status, or you have humanitarian parole under Section 212 (d)(5) of the Immigration and Nationality Act, you'll also need to obtain advanced parole before leaving the country, even if your trip is for a good reason. If you travel outside the U.S. without first receiving this document, officials will consider your asylum application abandoned.
Deferred Action for Childhood Arrivals Recipients
The Deferred Action for Childhood Arrivals program was established in 2012 to protect eligible children illegally brought to the U.S. from being deported. Unfortunately, it doesn't provide a pathway to U.S. citizenship, and recipients will still need permission to return to America after traveling abroad. However, advance parole is more limited for these immigrants than others because they must show exceptional circumstances to be approved. For example, the traveling could be for employment or education purposes, to seek medical treatment, to visit sick relatives, to take care of a close family member, or to attend a funeral.
Who Is Not Eligible for Advance Parole Documents?
You may not be eligible for advance parole if one or more of the following circumstances apply:
You entered and are residing in the U.S. unlawfully, without valid immigration status.
You already have an authorized reentry or refugee document.
Your visa has a foreign residence requirement.
You're currently being deported for a common reason.
You're an asylee or refugee who is not seeking green card status.
How To Request Advanced Parole
If you plan to travel outside the U.S., you must apply for reentry documents. The fastest and easiest way to apply is to follow these step-by-step instructions and request advanced parole:
Step 1: Complete Form I-131
Apply for Advance Parole by filing Form I-131: Application for Travel Document with U.S. Citizenship and Immigration Services. Anyone applying for advance parole, a reentry permit, or a refugee travel document must complete and submit this form to this government agency. You can either do so online or on paper. You'll need your Alien Registration Number to complete the application.
If you're filing Form I-131 while overseas, you must first get permission from your local U.S. embassy or consulate. You can get an up-to-date list of locations from the State Department, then set up an appointment and plan to make your request in person.
Step 2: Gather Your Supporting Documents
Once you've completed Form I-131, it's time to gather the supporting documents you'll submit with your application, such as:
Your Form I-485 green card application receipt notice, if pending.
Two passport-style photographs of your face.
USCIS-issued document showing your immigration status, such as Form I-797.
A photocopy of a government-issued ID, such as a passport or driver's license.
Marriage certificate (if applicable).
Child's birth certificate (if needed).
Explanation of why you need to travel.
Cover letter explaining which supporting documents are included with your application.
Step 3: Submit Your Completed Form I-131
You can submit your completed Form I-131 by mail or online with a MyUSCIS account. If you decide to mail your forms, make sure to send your application packet to the correct filing address, usually in Chicago, Dallas, or Phoenix, depending on where you live. Check the USCIS website to determine where to send your application and be prepared to pay the filing fee with a personal check, credit card, money order, or cashier's check. However, remember that you don't want to leave the country until you're actually approved.
The current wait time for Form I-131 approvals is up to 16 months, and that's assuming all goes well with your application. Don't leave this important document to chance. If you don't fill it out completely and correctly and mail it to the right location, the USCIS may deny your request and leave you unable to travel.
Need Help Requesting Advanced Parole?
If you need help requesting advanced parole, contact the experienced immigration attorneys at De Castroverde Criminal & Immigration Lawyers. To ensure the best chance of securing reentry documents, hire an expert. Even if you've been in the country unlawfully, we can help.
Now that you know how to request advanced parole documents, will you try to complete the application on your own? Let us know if you have any questions. You'll also want to contact us if you've lived in the U.S. without valid immigration status before traveling abroad. We can help ensure you can return to your life in America once your overseas business is complete.
Photo Credit: Man in Airport Waiting for Boarding on Plane by JESHOOTS.com is licensed with Pexels License