Even with the increasingly competitive global economy, the United States still posts the world's largest gross domestic product. People see the United States as a land of opportunity, which is why so many in other countries seek permission to come here to work.
Obtaining that proper immigration permissions can seem daunting. The government requires foreign nationals to have specific permission to work in the United States under the terms and conditions of their visas. If they are here on visas that do not grant that permission, they must obtain it separately by applying and getting approval for a work permit.
Work permits, also known as Employment Authorization Documents, tell employers that the holder is authorized to work in this country. This is crucial because, under immigration law, employers must verify that every employee who works for them has legal authorization to be part of the workforce.
The attorney team at De Castroverde Law can help guide you through the process of obtaining permission to work and the required Employment Authorization Documents so you have the proper status for Nevada immigration.
What is an Employment Authorization Document?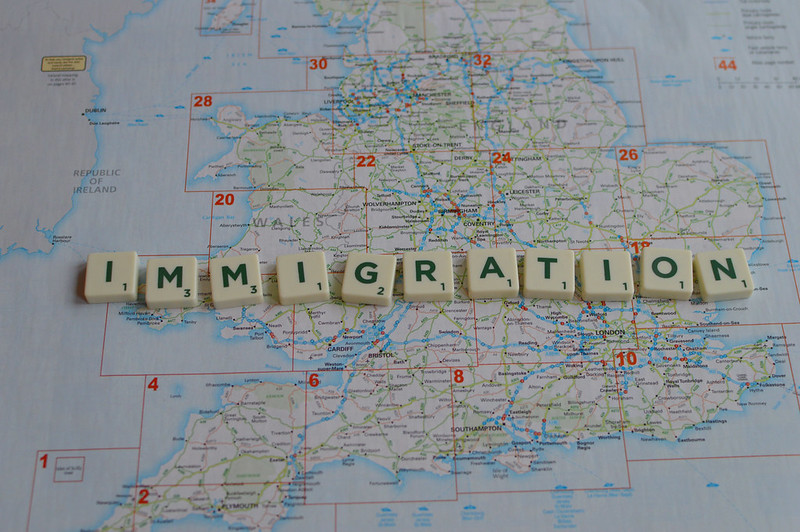 Anyone who is not a lawful permanent resident or who does not hold an appropriate non-immigrant visa that authorizes work in the United States must obtain an Employment Authorization Document through the office of U.S Citizenship and Immigration Services.
USCIS issues Employment Authorization Documents to eligible individuals after they file USCIS Form I-765, known as the Application for Employment Authorization. The application is not lengthy, but you will be asked to provide various types of personal information and include photos. EADs can be considered Nevada work permits.
The central part of the application requires you to document why you believe you are eligible for an EAD. We'll get into that more deeply in the next section, but the bottom line is not everyone can apply for work authorization in the United States, and you must show how you fit into one of the permitted categories.
Once issued, a valid EAD looks a little like a driver's license and is an appropriate document to present when filling out the I-9 status form on your first day of work. Employers must obtain an I-9 from every employee with the documentation of their authorization before they are allowed to work.
One important point to make: Applying for a work permit is not the same as applying for a work visa, which involves a more detailed application and documentation process.
Who Needs to File for Work Permits?
You must file Form I-765 and obtain the Employment Authorization Document if your presence in the United States requires you to apply for permission to work. That would include situations where you have a non-immigrant visa without work authorization. You also need the EAD if you have a pending application to register permanent residence or adjust status or pending application for asylum or for withholding removal.
Specific examples of types of non-immigrants who must file form I-765 include:
Students holding F-1 visas
Applicants for adjustment of status under form I-485
L-2 visa holders
Some H-4 visa holders
K-1 or K-2 visa holders (fiancee or dependent of U.S. citizen)
You do not need to file Form I-765 under certain specific circumstances. If you already possess a Permanent Resident Card, also known as the Green Card, you are permitted to work in this country. You also may have been admitted into the United States under terms of a work visa that includes sponsorship from a specific employer. Examples include H-1B, L-1B, and the P visa and are not subject to Form I-765.
De Castroverde immigration attorneys in Las Vegas can work with you to decode the complex regulations affecting Nevada work permits and Nevada immigration. We will help you understand whether you need to file for an Employment Authorization Document and assist you in getting the status you need to provide for your family.
How Long Do Work Permits Last?
Depending on the category for the filing, your Employment Authorization Document may be valid for either one or two years, according to USCIS. The agency advises that if your EAD has expired or will be expiring, you must file a new Form I-765 and any fee if required. You should not file more than 180 days before the original authorization document expires.
Can Undocumented Immigrants Get Work Permits?
Applying for an Employment Authorization Document is contingent on your immigration status. If you cannot prove that you fall into one of the permitted categories, you cannot apply for a work permit, and employers cannot hire you. Individuals on tourist visas are also not allowed to apply for work authorization using Form I-765.
What to Know About Work Visas
The United States also offers different categories of employment-related visas, providing the authority to work in this country. These are available on a temporary and permanent basis — both types require a much more involved legal process than the Employment Authorization Document.
To obtain a non-immigrant visa, you will generally need sponsorship from a specific employer. These are common for seasonal or agricultural occupations, but also in the medical field, sciences, arts, education, business, or sports.
Permanent work visas are reserved for individuals who have the proper education, experience, and skillsets. These visas fall into the EB category and are ranked in priority order. EB-1 visas, for instance, are for individuals considered to have extraordinary ability in their particular fields, while EB-5 visas are for business investors of a certain size.
De Castroverde Law immigration attorneys can also help guide you and your employer through the employment-immigration process.
Contact De Castroverde Immigration Attorneys for Help
Getting professional legal advice can make a significant difference when seeking work permits and employment authorization. The immigration attorneys at De Castroverde are ready to help. We have extensive experience in all elements of the U.S. immigration system. Whether you have a green card already, or you're just starting to explore your options for becoming a citizen of the United States, we can help. Our team can also represent you at deportation hearings and, if need be, at the Board of Immigration Appeals. You can call us at 702-996-4860 or send us a message online. We offer several convenient locations, including downtown Las Vegas for easier access for our clients.