Both prostitution and solicitation are selectively legal in Nevada, including Las Vegas, yet charges are filed every day. Local and state police take these laws seriously and take prompt action. If you're charged with having engaged in solicitation or prostitution, it's essential to reach out to an attorney as soon as possible. An experienced criminal defense lawyer can make the difference between probation, fines, jail time, and even being required to register as a sex offender. De Castroverde Law Group can help.
What Is Prostitution?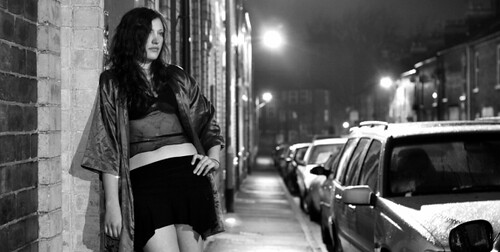 Prostitution refers to engaging, offering, or agreeing to engage in a sexual act with another person for a fee. It's illegal throughout the United States, and while there are certain counties in Nevada where prostitution is legal, Clark County, home to Las Vegas, is not one of them. Every day, there are individuals arrested here because they do not realize that prostitution is illegal. In Las Vegas, there's a fine line between a legal escort, massage, and other services and illegal prostitution.
Law enforcement targets all prostitution in Las Vegas and will use elaborate sting operations in order to target illegal activities and operations. Both clients and prostitutes can be arrested and charged if suspected of being involved in illegal prostitution activity. If you've been accused of a crime involving prostitution, an experienced attorney can help.
What Is Solicitation?
Solicitation in regards to prostitution is the offense of offering to compensate someone for sexual intercourse or other lewd acts. Encouraging someone else to engage in the act of prostitution is illegal in Las Vegas law. You can be charged with solicitation even if the exchange of sexual acts does not occur since the act of attempting to arrange sex in exchange for money is illegal itself.
Pandering is also illegal in the state of Nevada. This act involves arranging individuals to engage in prostitution or recruiting individuals to be prostitutes. These acts can result in heavy fines and extensive time in prison.
Penalties for Prostitution and Solicitation in Las Vegas
According to Nevada law, prostitution is defined as engaging in sexual conduct, which includes intercourse, oral-genital contact, or any touching of the sexual organs or intimate parts of a person, in exchange for a fee, monetary consideration, or another thing of value.
As an alleged customer who is attempting to solicit a prostitute, the following may apply:
If this is your first offense, you may be charged with a misdemeanor, which may carry a fine of up to $1,000 and up to six months in county jail, plus an additional fine of $400, and a civil penalty no less than $200. If convicted, the case may be sealed one year after the conclusion of the case. If your case is dismissed, your records may be sealed immediately.
For a second offense, a gross misdemeanor may carry a fine of up to $2,000 and a jail sentence of up to one year in county jail. You may also be required to pay an additional fine of up to $800 and a civil penalty of $200. If you're convicted, your records may be sealed up two years after the conclusion of your case.
For a third offense or any subsequent offense, a gross misdemeanor carries a fine of up to $2,000 and one year of jail time in county jail, plus an additional fine of up to $1,300 and a $200 civil penalty fee. Your records may be sealed two years after your case is closed.
As an alleged prostitute who is attempting to solicit a customer, the following may apply:
A misdemeanor carries a fine of up to $1,000 or a six-month sentence to be served in jail.
For a prostitute who is known to be HIV positive, the sentence is increased to between two and 10 years in state prison or a fine of up to $10,000
Penalties for engaging in prostitution or solicitation can be severe, but there are defenses against these charges. The team of experienced attorneys at De Castroverde Law Group can help. If you've been charged with prostitution or solicitation, reach out to us as soon as possible to discuss your potential case.
Police Sting Operations
Police in Las Vegas regularly conduct escort or prostitution stings. These stings typically involve a female police officer dressing scantily to lure in a customer, who may then be convinced to exchange money or other forms of payment in exchange for sex or sexual acts. If you're a victim of entrapment, a lawyer can help. Your rights were likely violated, and one of our experienced criminal attorneys will listen to your side of the story and provide you with the representation you deserve.
Are Escorts Legal in Las Vegas?
Yes, escorts are legal in Las Vegas as long as there is no trading money for sexual acts. Escort services can operate legally, and there are specific regulations and guidelines for the operation of these services in Clark County. Escort services can quickly cross the line into illegal prostitution as they are not supposed to engage in sexual acts in exchange for money. Attempting to exchange money for sex from an escort can also result in solicitation charges.
The police sting operations also attempt to catch individuals soliciting sex from an escort, especially from tourists. If you've been caught up in a sting or have been accused of exchanging sex for money or attempting to exchange money for sex, you should contact a De Castroverde criminal law attorney. We can help you fight these charges and avoid legal, professional, and personal consequences.
Arrested for prostitution or solicitation in Las Vegas?
If you're accused of a sex crime such as prostitution or solicitation, reach out to De Castroverde Law Group today. Whether you're a resident or are visiting, our experienced attorneys can help you discover more about your options and a plan moving forward. You don't have to settle and let prostitution or solicitation charges follow you for the rest of your life. Please don't hesitate to call us today at 702-222-9999 or send us a secure online message to schedule a consultation.